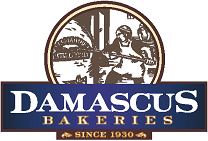 Facility Security Officer at Damascus Bakery
Clifton, NJ 07012
DAMASCUS BAKERIES is a 3rd Generation Bakery founded in 1930.  We have two baking facilities in Brooklyn, NY, Newark, NJ, and Clifton, NJ.  Our products include Pitas, Lavash, Wraps, Flatbreads, Pizza Crusts, Breadsticks, Sandwich Buns, and more. We have a very strong- and even historic- presence in the Metro New York market.  Since 2000, we have expanded our capacity and distribution to the National Market, supplying and partnering with many of America's top QSR's, Casual Dining Restaurants, Food Service Establishments, Retail, Club and Natural Stores, Institutions, Distributors, and other Bakeries.  For many of our customers, we have been the Product Development arm that has created some of America's most Successful and Award-Winning Flatbreads.
We are an SQF Level 3 company that currently employs between 300+ people, some who have been with us for many years.   We are a company that thrives to "Bake a Difference".  We are a company that is also responsible to its communities and environment.

This position will be working out of our Clifton, NJ location.

Job Summary: The Facility Security Officer must ensure the safety and secure environment for internal and external customers.
Essential Functions for this position should include, but not limited to:
Secures premises and personnel by patrolling property
Monitoring & Reviewing surveillance cameras
Perform random checks of purses and bags for suspicious items
Conduct Locker inspections
Assist HR with functions regarding Safety/Security (i.e. Assist HR on escorting Terminated Employees)
Inspecting building perimeter and access points
Permitting entry for Truckers / Visitors / Contractors
Inspect Trucks exiting for Seals
Prevents losses and damage by reporting irregularities
Restraining trespassers
Confirm Alarms are setup
Completes Daily report of any Incidents, breaches, access failures, etc.…
Walk the plant and assert him or herself as the SECURITY GUARD all will respect and hopefully not challenge
Review Sign in/sign out sheets per Warehouse Department
Routinely check contractors who will be present
Routinely check employees as they enter/exit; take breaks; etc.
Replay videos to look for out-of-compliance activities
Assist Maintenance with all potential alarms
Be part of the SHUTDOWN TEAM that shuts our site each night, including asking sure all doors are securely shit, alarm activated, all gates securely shut.
Military background a plus.
Competencies required for this position should include:
Integrative Ability: the ability to identify the elements of a problem situation and understand which components are critical.
Practical Thinking: the ability to make practical, common sense decisions; to see and understand what is happening in a common sense way.
Respect for Property: the ability to see and appreciate the value of protecting and correctly using company property and enforce this.
See Potential Problems: the ability to structure current situations in an ongoing scenario and identify developments that could cause problems in the future
15 - 23 /hour
Security Officer
What is this?