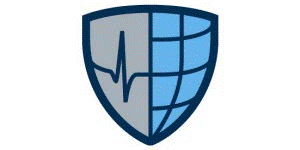 Facility Security Officer at DSS, Inc.
North Palm Beach, FL 33408
DSS, Inc.

DSS, Inc. is a drug and alcohol free workplace (DFWP).
DSS, Inc. is an Equal Opportunity (EOE), Affirmative Action (AA) employer that invites and encourages minorities (M), women (F), veterans (V), veterans preferred (V Preferred), LGBT (Lesbian, Gay, Bisexual, Transsexual) and individuals with disabilities (H) to apply.
We are ADEA and ADA compliant.


Level: Entry

Travel Percentage: None

Job Location: DSS NPB - North Palm Beach, FL

Job Shift: Day

Position Type: Full Time

Job Category: Entry Level

Education Level: High School

POSITION SUMMARY:
• Conduct company-wide background investigations
• Act as the liaison between our employees, partners, and the VA for VA on-boarding
• Request VA Network Access and PIV badges
• Maintain the FSO JIRA site and FSO SharePoint site
• Must be efficient in Office 365 (ex. Outlook, Skype, Word, OneDrive, Excel, and PowerPoint)
• Assist the Senior and Lead FSO as needed
• Assist the FSO Manager as needed

POSITION TITLE:
The Facility Security Officer works on multiple VA Contracts and assists the DSS employees and partners assigned to the VA contract with their access needs and background investigations. The Facility Security Officer (FSO) has direct contact with the VA assigned Contractor Officer Representative (COR) and the FSO will work with the COR for all VA requests. The FSO also conducts new hire company-wide background investigations.

DUTIES AND RESPONSIBILITIES:
Essential Duties:
• On-board new employees by sending out the welcome email, with detailed instructions to be followed.
• Gather all new hire documentation.
• Set up VA training accounts for new employees.
• Send employees to the VA for fingerprints.
• Submit background investigation requests to the VA and follow up to ensure they stay on track
• Set employees and partners up with PKI (email encryption)
• Update all information in JIRA and SharePoint
• Assist the office in tracking all new employees and partners as they go through the new hire and background investigation process
• Assist the team in following up on emails sent out by the office as required
• Tracks PIV badges and card readers

• Returns PIV badges to VA as they are returned to the ISO Office
Other Duties:
• Maintain and update all information in the ACTION tracker and SharePoint
• Update and maintain the FSO "G" Drive
• Maintain employee security files on SharePoint
• Track all employees and partners with RESCUE VPN accounts, SMC, CAG & GFE Laptops

The preceding functions are examples of the work performed by employees assigned to this job classification. Management reserves the right to add, modify, change or rescind work assignments and make a reasonable accommodation as needed.

Qualifications

Skills:
Required:




Must be a team player


Proficient in Microsoft Word, Excel, PowerPoint, Outlook


Ability to work effectively while maintaining accuracy and sensitivity


Excellent oral and written communication skills.


Communicate clearly and concisely both orally and in writing


Communicate on a positive basis with the FSO team, the VA, DSS employees and outside partners.


Effectively manage and track documentation for DSS employees and partners


Notify the Supervisor about any problems as they arise so they can be addressed quickly and efficiently


The Facility Security Officer must be able to work under strict deadlines as needed and maintain and track documentation effectively and accurately.




Desired:




Experience handling sensitive information


Ability to type at least 25 wpm




Education:
Required:



Desired:




Associates degree plus one or more years of experience in related field




Certification(s), Licenses:
Desired:




Certified HIPAA Professional (CHP)




Years of experience in a similar role:
Required:



Desired:



Physical Demands:




Standing - 10% per day


Sitting - 75% per day


Walking - 10% per day


Stooping - 5% per day


Lifting -




Up to 10 pounds, 5x daily







Computer Work - 80% per day


Telephone Work - 50% per day


Reading - 80% per day



PI109351920
Apply Here
$45,000.00 - $50,000.00 /year
Yearly Salary