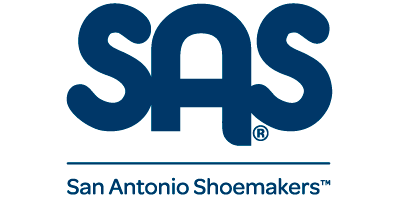 Factory Operative at San Antonio Shoemakers
San Antonio, TX 78211
  Factory Operative

  
San Antonio Shoemakers (SAS), a San Antonio, Texas based privately held company, has been in business for over 40 years and has developed a reputation as a premier American manufacturer of high quality comfort footwear.  
Position 
SAS has openings for Production Line Work. 
Job Responsibilities: 
·The ability to use hand tools and machines to assemble shoes. 
·Able to work in a fast pace environment. 
Job Qualifications:  
·Self-Starter who enjoys taking on new challenges to expand his/her role. 
·Mature, cooperative, responsible and self-motivated individual with a strong work-ethic. 
·Willing to get involved in anything and everything with an "It Can Be Done" attitude. 
·Ability to multi-task handling several jobs, while working independently or with a team. 
·Good hand and eye coordination. 
·Excellent attendance. 
·Highly motivated and able to follow instructions. 
·Bilingual in English and Spanish is a plus.  
Physical Requirements: 
·Physical labor is necessary for 8 hours or more per day with breaks approximately every two hours including standing, walking, stooping, kneeling, crouching, reaching, lifting, talking, hearing and engaging in repetitive motions. 
·Must be able to pull and push racks with wheels that weigh 11 lbs. 
·Excellent vision to inspect the quality of their work. 
Education & Experience Requirements: 
·High school diploma or equivalent.  
·0-1 year of manufacturing experience. 
·Experience in shoemaking/manufacturing or general manufacturing and production facilities.  
I have read and understand the duties, responsibilities and qualifications of this position and acknowledge that I can perform the essential functions of the job with or without an accommodation.I also understand that this is a summary of this position's duties and other responsibilities may be assigned as the company deems necessary. 
SAS is committed to hiring and retaining a diverse workforce. We are proud to be an Equal Opportunity/ Affirmative Action Employer, making decisions without regard to-race, color, religion, gender, gender identity or expression, sexual orientations, national origins, disability status, age, marital status or protected veteran class. No phone calls or agencies please.