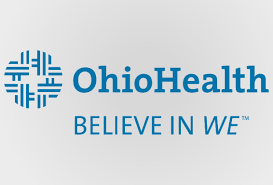 Family Medicine Physician - Mansfield at OhioHealth
Columbus, OH 43215
OhioHealth Primary Care Physicians in Mansfield, Ohio, and surrounding areas are seeking Family Medicine physicians to join their expanding practices. Practice medicine at state-of-the-art facilities that serve patients throughout the Central Ohio region. Enjoy the stability of employment along with highly competitive compensation, comprehensive benefits, and student loan reimbursement.
OhioHealth, a family of not-for-profit, faith-based hospitals, has been serving patients in central Ohio since 1891. Its campuses are comprised of 12 award-winning hospitals and more than 200 neighborhood care sites within the central Ohio region. Our network is comprised of approximately 3,500 of Ohio's finest physicians. These physicians work in practices, hospitals and ambulatory sites throughout the communities we serve. The OhioHealth Physician Group (OPG) employs more than 600 physicians, in primary care and a wide range of specialties. We also partner with hundreds of independent practicing physicians, to add to the overall healthcare quality in central Ohio.
For the twelfth consecutive year, OhioHealth was recognized by FORTUNE Magazine as one of the "100 Best Companies" to work for in the nation. OhioHealth has also been named one of the nation's top 15 health systems for clinical performance by IBM Watson Health six times – more than any other health system. OhioHealth has ranked first or second nationally for the last seven years in Press Ganey's Physician Engagement Survey.
The historic city of Mansfield nestled between Cleveland and Columbus provides stimulating activities for all ages. Enjoy outdoor hiking, bike trails, skiing, golfing and zip-lining. The region also offers live music and entertainment, festivals, and world-class motorsports while benefitting from a low-cost of living.
For more information, please contact Jess Federer at (614) 544-4355 or email your CV to Jess.Federer@ohiohealth.com.