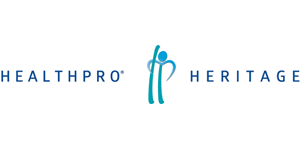 Family Medicine Rural Health Clinic California North Coast at Heritage Healthcare, Inc.
Fortuna, CA 95540
Hospital-based Rural Health Clinic, NHSC Designated Site
Practice in Fortuna, California, affiliated with Redwood Memorial Hospital. 
Rewarding long term relationships with patients who appreciate their physicians. 
Manageable practice environment to support quality care and quality of life. 
Physician commitment to caring for our community.
Busy and respected practice, established, jump-in ready.
Highly regarded colleagues, professionally supportive. 
Redwood Memorial Hospital is a high functioning 25-bed critical access hospital with a 24/7 ED, hospitalists, orthopedics, general surgery, ophthalmology, primary care, and busy obstetrical practice.  The hospital itself is going through a major refurbishment with plans for new ICU, expansion of the OR, and new Acute Rehab Unit.  
Fortuna, California is 5 hours north of San Francisco in the Eel River Valley of Humboldt County.  Minutes from Pacific Ocean beaches and nestled in the redwood forests boasting the tallest trees in the world, Fortuna offers all the charm and intimacy of a rural town but with nearby amenities much more sophisticated.  
10 minutes north is Eureka, California, the largest city on the coast between San Francisco and Portland, Oregon.  The Fortuna-Eureka-Arcata area offers a vibrant art and theater scene, a thriving locavore tradition, and cultural and social activities backed by Humboldt State University and the College of the Redwoods.  
Besides world-class outdoor recreation (surfing, fishing, hiking, camping, kayaking, ..., ....) these towns have phenomenal local foods, restaurants, schools, festivals, fairs, and traditions. 
This opportunity offers an excellent quality of life with a personally rewarding medical practice.
Call, email, apply for more information!