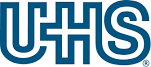 Family Practice - Internal Medicine Part Time at Universal Health Services
Chester, PA
KeyStone Center is interviewing for a Family Practice/Internal Medicine Physician or Nurse Practitioner to provide 25 weekly hours of care within its addictions residential treatment program. Morning hours preferably Monday - Friday. Services include initial exams/physicals, routine sick call/treatment along with triage assessment for appropriate level of care.
In an environment of compassion and caring, we provide treatment for addiction and co-occurring issues.
The facility is located five miles south of the Philadelphia Airport in Suburban Philadelphia, convenient for our patients traveling from other areas of the country seeking treatment.
We provide the full continuum of addiction services including:
Medically Monitored Detoxification
• Rehabilitation
• Treatment for Co-occurring disorders
• Residential Gambling Treatment
• Residential Treatment for Sexual Compulsivity and Trauma
• Partial Hospital
• Intensive Outpatient Treatment
• Outpatient Treatment
Our main building, a Victorian mansion built in 1891, is the main focal point of our estate, which boasts tree-lined grounds and an expansive campus listed on the Historic Register in Delaware County. 2001 Providence Ave. Chester, PA. 19013
The culture of service excellence
KeyStone Center adheres to the guidelines of Service Excellence. Each of our staff receives training devoted to delivering quality service excellence and developing a personal service excellence action plan.
KeyStone Center employees are dedicated to:
• Demonstrating professionalism and excellence in everything we do.
• Projecting a positive attitude
• Serving others with respect and as a team
• Ensure access to service that is prompt, efficient, user-friendly and effective.
For additional Insight please contact:
Frank J. Zura, M Ed ,
Senior Physician Recruiter
 frank.zura@uhsinc.com , 609.833.0858