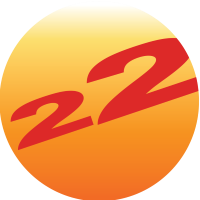 Fatherhood Consultant from 22nd Century Technologies Inc.
Los Angeles, CA 90005
Job Title: Fatherhood Consultant
Location: Los Angeles, CA 90005
Duration: Long-Term Contract

Job Description:

Fatherhood Consultant to coordinate virtual or in-person technical assistance to stakeholder agencies and organizations to become father-friendly, and to develop and facilitate culturally congruent/specific father-centered, perinatal focused curriculum and programming.
The Fatherhood Consultant will be responsible for conducting a range of tasks related to the effective and efficient implementation of PEI fatherhood activities with the goal of addressing racial inequality in birth outcomes.
Roles & Responsibilities:
Perform as the lead in planning, implementing, monitoring and evaluating all PEI fatherhood activities.
b. Develop and finalize, (or select), culturally responsive curriculum or program(s), covering topics that include pregnancy support and parenting advocacy. The curriculum must have a foundation in:
(1) understanding the importance and impact of fathers during pregnancy, childbirth, and child rearing; and,
(2) anti-racism and the unique historical and current social context in which Black fathers operate. Curriculum will also include referral(s) for wrap-around services for father participants.
Coordinate and facilitate virtual or in-person fatherhood events, including location logistics, scheduling, maintaining mailing lists and invitations.
Events can include but are not limited to support groups, workshops, classes and informational.
Support group services will be provided to at least 75 Black men in Antelope Valley and 125 in South LA/South Bay, based on enrollment in support groups or alternative support models limited to 25 participants.
Meeting attendance will require travel countywide, primarily in South Los Angeles and Antelope Valley.
d. Develop and implement a recruitment and retention plan, to include location, scheduling, and staffing for support groups in Service Planning Areas (SPAs) 1, 6, and 8. Plan must include partnership with the regional offices of the Black Infant Health program as well as community-based organizations to:
(1) recruit expectant and postpartum fathers; and,
(2) design and implement innovative strategies to improve outreach to, and access for, Black fathers.
Develop recruitment materials for Public Health approval and distribution.
f. Provide technical assistance on adoption of father-friendly, culturally appropriate practices to at least two (2) agencies in SPA 1 and three (3) in SPAs 6/8.
g. Work with PEI Coordinator and state PEI staff to set and track 2-3 results-based accountability measures to evaluate implementation.
h. Collect participant data, including participant demographic information, attendance logs, participant satisfaction, and partner birth outcomes.
i. Work collaboratively with Public Health's African American Infant & Maternal Mortality (AAIMM) Initiative partner, First 5 LA, and other key stakeholders to develop communications content and tools to promote fatherhood events.
j. Analyze and make recommendations to improve organizational processes or work procedures.
k. Attend AAIMM MCAH team meetings and Steering Committee and regional AAIMM Community Action Team meetings.
l. Participate in regular check-ins with PEI Coordinator.
m. Other duties as assigned.
Required Qualification:
Four years of experience in father support group leadership;
A Bachelor's Degree from an accredited college or university in a field related to Public Health;
Understanding of the impact of social determinants on health, and commitment to addressing inequality in health care and health outcomes; and
Valid California driver's license, proof of vehicle insurance, and reliable transportation or ability to secure timely transportation for off-site travel to various community sites throughout Los Angeles County, including the Antelope Valley.
About our Company: -
22nd Century Technologies is a business enterprise that supports demanding staffing programs for Corporations and State and Local Government Agencies. Its journey began in 1997 by supporting large Federal contracts which nudged us in the direction of creating large candidate pools across the country. Over the last 20 years, we have built a strong business model that is carefully constructed to deliver on multiple facets. We have proven past performance of providing services that exceed our clients' expectations. Today 22nd Century technologies supports clients in all 50 states and has grown to be a company that is trusted and sought for providing a complex mix of workforce solutions. With a firm grip on the entire spectrum of staffing solutions, we have placed more than 500,000 skilled resources and delivered 15 million+ man-hours.
"22nd Century Technologies is an Equal Opportunity Employer" and "US Citizens & all other parties authorized to work in the US are encouraged to apply."
All qualified applicants will receive consideration for employment without regard to race, color, religion, sex, sexual orientation, gender identity, national origin, disability or protected veteran status.
84,844.00 - 102,785.00 /year
Lactation Consultant
What is this?