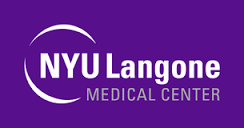 FGP Med Transcriptionist (35) - Center for Men's Health at NYU Langone Medical Center
New York, NY
NYU School of Medicine is one of the nation's top-ranked medical schools. For 175 years, NYU School of Medicine has trained thousands of physicians and scientists who have helped to shape the course of medical history and enrich the lives of countless people. An integral part of NYU Langone Health, the School of Medicine at its core is committed to improving the human condition through medical education, scientific research, and direct patient care. For more information, go to med.nyu.edu, and interact with us on Facebook, Twitter and Instagram.
Position Summary:
We have an exciting opportunity to join our team as a FGP Med Transcriptionist (35).

In this role, the successful candidate will be responsible for transcribing all medical notes.
Job Responsibilities:
Transcribes all medical notes
Adheres to legal requirements for medical report style and confidentiality requirements.
Ability to be very productive and accurate.
Familiarity with medical terminology to translate jargon and abbreviations into a formalform to become part of a patient's electronic medical file.
Minimum Qualifications:
To qualify you must have a minimum education level of associate degree or equivalent in work experience and continuing education. Knowledge of medical terminology, anatomy and physiology, clinical medicine, surgery, diagnostic tests, radiology, pathology, pharmacology, and the various medical specialties as required in areas of responsibility. Knowledge of medical transcription guidelines and practices.Excellent written and oral communication skills, including English usage, grammar, punctuation, and style. Ability to understand diverse accents and dialects and varying dictation styles. Ability to use designated reference materials. Ability to operate designated word processing, dictation, and transcription equipment, and other equipment as specified. Ability to work independently with minimal supervision. Ability to work under pressure with time constraints.
Preferred Qualifications:
Certified medical transcriptionist (CMT) status preferred.
Qualified candidates must be able to effectively communicate with all levels of the organization.

NYU School of Medicine provides its staff with far more than just a place to work. Rather, we are an institution you can be proud of, an institution where you'll feel good about devoting your time and your talents.

NYU School of Medicine is an equal opportunity and affirmative action employer committed to diversity and inclusion in all aspects of recruiting and employment. All qualified individuals are encouraged to apply and will receive consideration without regard to race, color, gender, gender identity or expression, sex, sexual orientation, transgender status, gender dysphoria, national origin, age, religion, disability, military and veteran status, marital or parental status, citizenship status, genetic information or any other factor which cannot lawfully be used as a basis for an employment decision. We require applications to be completed online.
If you wish to view NYU School of Medicine's EEO policies, please click here. Please click here to view the Federal "EEO is the law" poster or visit https://www.dol.gov/ofccp/regs/compliance/posters/ofccpost.htm for more information. To view the Pay Transparency Notice, please click here.