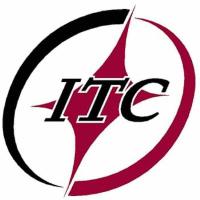 Fiber Optics Installation Technician at ITC Service Group
Kansas City, KS 66111
Fiber Technician
ITC Service Group ("ITC"), is a leading provider of broadband installation, planning, wireless, design and staffing solutions to the telecommunications industry. With over 40 years' experience in the telecom business, as we continue to grow we recognize that we are only as successful as the people we employ. We provide competitive pay, a positive atmosphere, and career development opportunities. Whether you are just beginning to think about your next job or have already decided to make a meaningful move, we want to talk to you.

ITC Service Group ("ITC"), is seeking a Fiber Technician to join our established and growing team. The Fiber Tech will perform work both inside and outside the home and are responsible for the installation and customer experience of the new Broadband integrated digital TV, high speed Internet and voice services.

We will Provide:
Vehicle, Gas, Cell Phone, Tablet, Uniform

You need to have:
The ability and drive to work well with others to achieve common goals and to foster a cooperative climate, as well as to work independently in the field with little supervision.
We'll train the rest!

Desired Skills/ Experience:
Experience in TELEPHONE SERVICE
Experience in CATV installations
Knowledge of COAX cable sizes and types
Experience with test sets such as Signal Strength Meter and OTDR
Experience with routers and home networking
Technical understanding of loss, attenuation, and tiling.
Working within attics and placing wiring between walls
Computer skills

Job Requirements:
Valid state driver's license and non-negligent driving record.
Meet safety restriction weight limit of 275 lbs.
Ability to lift and move up to 100 lbs.
Must be able to work flexible hours with the understanding that workdays can be in excess of normal hours and some weekend and holiday work may be required.
Must pass a pre-employment background check and drug/alcohol screen.
Ability to visually perceive differences in wire and cable colors.
Ability to complete on-the-job and/or classroom training in order to remain competitive in the telecommunications field.
Ability to be "on call" and "on standby" in relation to the workload.
Working within narrowed, confined entry ways to attics and crawl spaces required.
Physical Demands:
Work involves standing, talking, hearing, using hands to finger, handle, feel or operate objects, tools, or controls and reaching with hands and arms.
The employee is frequently required to walk (10%), sit (5%), climb (10%), balance (5%), stand (15%), stoop (5%), kneel (5%), drive (20%), reach (10%), and smell (5%).
Skill in operation of some of the listed tools and equipment; and ability to perform heavy manual tasks for extended periods of time.
The employee must frequently push, pull, lift (10%) and/or carry up to 100 pounds and occasionally push, pull, lift and/or carry up to 100 pounds.
Specific vision abilities required by this job include close vision, distance vision, color vision, peripheral vision, depth perception, and the ability to adjust focus.

ITC Service Group ("ITC"), is an Equal Opportunity Employer. We do not discriminate against any employee or applicant because of race, creed, color, religion, gender, sexual orientation, gender identity/expression, national origin, disability, age, genetic information, veteran status, marital status, pregnancy or related condition (including breastfeeding), or any other basis protected by law.