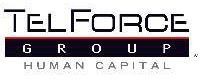 Fiber Project Manager at Tel Force Group
Aurora, IL
TelForce Group is looking for a Fiber Project Manager in the Chicago, IL area. This is a full time, direct hire position.
Fiber Project Manager Description:
Responsible for the on-time and on-budget completion of the project
Ensures that the requirements of the contract and the customer are fulfilled
Serves as the primary contact for the customer on issues related to the contract and the construction
Enforces a strict safety program that focuses on accident prevention
Maintains a safe work environment for employees, subcontractors, visitors, and the general public
Monitors compliance with the company's safety policies
Ensures that all activities on the project are conducted in such a way that protects company assets and adheres to company policies and procedures
Manages the preparation of strategic plans, budgets, reports, and financial forecasts
Manages the staff at the project location to include hiring, training, evaluating, counseling, and, if necessary, terminating
Assesses manpower needs and adjusts the staff appropriately
Other duties as assigned by supervision
Fiber Project Manager Qualifications:
Construction and Management experience
Bachelor's degree in civil, mechanical, electrical, or construction engineering preferred, but not mandatory
Supervisory experience a plus
Must be able to direct in-house personnel and subcontractors to perform ISP/OSP engineering and ISP path creation installation for FTTP
Prior experience with contract management, QA/QC surveillance and estimating
Working knowledge of the following software is desired: Excel, Word, Project, AutoCAD, Verizon IDDS/ICGS and/or Visio
Candidates must have a valid driver's licenses and be insured; some jobs may require travel up to multiple weeks at a time. Please send all resumes with certifications relative to the job to taylor@telforcegroup.com. In subject line, please note the position you are applying for, a current resume in Word format, 2 references, phone number and email. We reserve the right at all times to disclose any information as we deem necessary to satisfy any applicable law, regulation, legal process or governmental request, or to edit, refuse to post or to remove any information or materials, in whole or in part, in our sole discretion. All resumes submitted to TelForce will become the property of TelForce and shall have the right to display to a third party or in our database for consumption. Call Taylor at 602.907.3098.