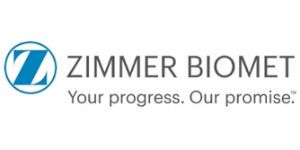 Field Audit Senior Coordinator (635134) from Zimmer Biomet
Warsaw, IN
Job Summary
The field audit senior coordinator provides support for Zimmer Biomet by maintaining and expanding relationships with our customers who include distributors, independent agents, direct sales, and support staff.  The Sr Coordinator's overall objective is to satisfy, and often exceed, our customer's needs by conducting periodic inventory audits that are complete and conciliatory, ensuring inventory records and traceability are transacted appropriately.
Principal Duties and Responsibilities
·         Field travel to conduct physical audits throughout the US on a monthly basis.\r
\r
Collaborates with audit management and inventory control department maintaining proper inventory controls and traceability for inventory across physical locations and lots.\r
Performs audit and reconciliation processes for distributor field audits\r
Lead and assist in training, guidance and support of other audit team members to perform audit and reconciliation processes for distributor field audits\r
Assists in training, guidance and support, as necessary, to distributors and sales management regarding inventory management policies, procedures and best practices.\r
Assists with other distributor operations related activities.\r
\r
·         Follow all standard operating procedures, written and oral, at all times.
Expected Areas of Competence
·         Computer literate with advanced familiarity with Microsoft Suite, specifically MS Excel.\r
\r
·         Strong written and verbal communication skills, especially the ability to foster positive relationships with all internal and external (sales) personnel.\r
\r
·         Results oriented with the ability to accomplish work in a team environment or independently.\r
\r
·         Strong attention to detail.\r
\r
·         Demonstrated enthusiasm and willingness to learn.\r
\r
·         Ability to work unsupervised on assigned tasks.\r
\r
·         Must be able to lift 50 lbs., bend, stretch, and stand for extended periods of time.\r
\r
·         Required to obtain appropriate immunizations necessary to enter sterile surgical areas for inventory counts.\r
\r
·         Must have a valid driver's license
Education/Experience Requirements
·         High School Diploma or equivalent required; college degree desirable.\r
\r
·         0-3+ years related experience, preferably within the medical device industry.\r
\r
·         Prior experience with Inventory Control practices and physical auditing is preferred.\r
\r
·         Prior supervisory or team lead experience is preferred.  \r
\r
·         Warehouse inventory system experience and proficiency preferred.
Travel Requirements
Required up to 80% travel\r

Additional Information
EOE M/W/Vet/Disability