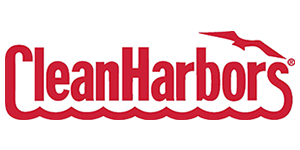 Field Chemist with Class B License at Clean Harbors Environmental Services, Inc
Benicia, CA
Position Description:
The Opportunity 

Our Field Chemist with Class B License are responsible for assisting in the collection, identification and proper packaging, Pick up and Drop off, and/or lab packing of hazardous and non-hazardous waste. This position will also prepare waste drums for pick-up and delivery at Household / Retail Hazardous Waste facilities and customer sites.  Our Chemists will also participate in Household Hazardous waste collection events held on weekends around the region as business demands require. The successful candidate will be responsible for servicing Sonoma County to Santa Clara County. This position is not a lab chemist position and requires up to 100% field work in various working conditions.

Why work for Clean Harbors?

Health and Safety is our #1 priority and we live it 3-6-5!
Competitive wages with weekly overtime opportunities
Comprehensive health benefits coverage after 30 days of full-time employment
Group 401k with company matching component; 
Opportunities for growth and development for all the stages of your career
Generous paid time off, company paid training and tuition reimbursement
Positive and safe work environments
Key Responsibilities:
Responsible for assisting with collecting, identifying and packaging hazardous/non-hazardous waste produced within customer facilities
Prepare waste drums for pick-up and delivery
Pick up and drop off materials Using Class B Box Truck
Drive out to different client sites using the company vehicle 
Physically intensive work
Assisting on Household Hazardous Waste Programs in the area as business demands require
Pick up and Drop off hazardous waster using Class B Box Truck
What does it take to work for Clean Harbors?
College degree in chemistry, biology or other natural science strongly preferred;
Commercial Drivers License (CDL) Class B Required
Hazmat Endorsement preferred, willing to obtain upon hire;
Previous experience in hazardous material handling, chemistry and/or lab packing experience;
OSHA, DOT, and RCRA experience preferred;
Wondering what to expect in starting your career with Clean Harbors?  Click Here to view a Day in the Life Video! 

Clean Harbors is the leading provider of environmental, energy and industrial services throughout the United States, Canada, Mexico and Puerto Rico.  Everywhere industry meets environment, Clean Harbors is one-site, providing premier environmental, energy and industrial services. We are solving tough problems through innovation and proven methodology – come be part of the solution with us. We thank all those interested in joining the Clean Harbors team; however only those that complete the online application and meet the minimum job qualifications will be considered for this role.
Clean Harbors is a Military & Veteran friendly company.

*CH   
Potential Applicants:

We are an Equal Opportunity Employer and do not discriminate against applicants due to veterans status or on the basis of disability.