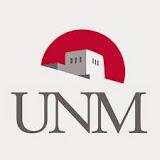 Field Deputy Med Investigator at University of New Mexico
Albuquerque, NM
Requisition ID
req11746
Working Title
Field Deputy Med Investigator
Position Grade
06
Position Summary

The New Mexico Office of the Medical Investigator is looking for dedicated and talented individuals to conduct death investigations in various counties around the state outside of Bernalillo county.  This is an unusual and exciting learning opportunity that provides a valuable service to your community.  

Under indirect supervision, on an on-call basis, responds to and participates in the on-scene investigation of unnatural and/or unattended deaths, and prepares reports for the Office of the Medical Investigator as required. Remains available to respond to reportable deaths on a 12 to 24-hour basis, as per call schedule.  This is an on-call position and is not benefits eligible.  Investigators are paid a case fee and mileage for each case investigated.  Investigators work with other OMI Investigators in their county to create a call schedule, and we will work around other employment.  One must remain in the county though to respond to a scene on days you are scheduled.

1. Travels to the scene of homicides, suicides, accidental, questionable, and/or unattended deaths as required on behalf of the Office of the Medical Investigator, in accordance with established call schedule.

2. Takes custody of remains in accordance with prescribed protocol and procedure; performs initial on-scene examination of remains; takes photographs and collects information relevant to or related to cause and manner of death.

3.  Conducts joint investigations of cause of death in association with law enforcement officials attending the scene.

4.  When required, conducts external examinations of bodies and collects body fluids for toxicology testing.

5.  Collects data and prepares written reports on death investigations to the central office, in accordance with pre-established policy and procedures, ensuring accuracy and completeness of information.

6.  Conducts follow-up investigations as required.

7.  Occasionally attends and provides evidence/testimony as required at pre-trial and/or court hearings as may be required in individual cases.

8.  Practices appropriate safety, environmental, and/or infection control methods.

9.  Performs miscellaneous job-related duties as assigned.

Please note - In order to keep response time to a minimum, applicants must live in the county for which they are hired.  We currently do not have any on-call positions available in Bernalillo county. The counties with openings will vary from month to month.  Applicants are welcome to contact the department to see which counties have vacancies or applicants can leave an application on file and the department will contact you when there is an opening.  

See the Position Description for additional information.

Conditions of Employment

Possession of a valid New Mexico driver's license is a requirement for this job.
May be required to submit to annual TB and rubella screening.
UNM will provide Hepatitis vaccination, candidate may decline vaccination through declination form or may provide record of vaccination from previous employer.
Formal deputization as a Deputy Medical Investigator is required upon completion of training.
Successful candidate must submit to post-offer, pre-employment physical examination and medical history check.

Minimum Qualifications

High School Diploma or GED; no previous experience required.

Completed degree(s) from an accredited institution that are above the minimum education requirement may be substituted for experience on a year for year basis.

Preferred Qualifications

Experience working with dead bodies as either a medical examiner/coroner investigator or technician.
Experience in the medical field.
Experience in law enforcement.
Ability to work under stressful conditions.

Additional Requirements
Medium to heavy physical activity (with assistance). Will work in a death environment with occasional noxious odors. Will work with blood or blood-borne pathogens and will require OSHA training. May on occasion be exposed to potentially dangerous materials and situations that may require following extensive safety precautions and may include the use of protective equipment. Work may, on occasion, involve exposure to unusual elements, such as extreme temperatures, dirt, dust, fumes, smoke, unpleasant odors, and/or loud noises. Strong writing skills are essential.
Campus
Health Sciences Center (HSC) - Albuquerque, NM
Department
Office of the Medical Investigator (389A)
Employment Type
Staff
Staff Type
On-Call
Term End Date
Status
Non-Exempt
Pay
case fee ($69.00 - $115.00 depending on type of case)
Benefits Eligible
ERB Statement
Temporary and on-call employees working an appointment percentage of 26 (.26 FTE) or greater, per quarter, will be eligible to earn retirement service credits and thus are required to make New Mexico Educational Retirement Board (NMERB) contributions. More information pertaining to your FTE and NMERB contributions can be reviewed on the NMERB Guidelines Clarified webpage.
Background Check Required
Yes
For Best Consideration Date
11/1/2020
Application Instructions
Please include the names and contact information for three references



Positions posted with a Staff Type of Regular or Term are eligible for the Veteran Preference Program. See the Veteran Preference Program webpage for additional details.

The University of New Mexico is committed to hiring and retaining a diverse workforce. We are an Equal Opportunity Employer, making decisions without regard to race, color, religion, sex, sexual orientation, gender identity, national origin, age, veteran status, disability, or any other protected class.