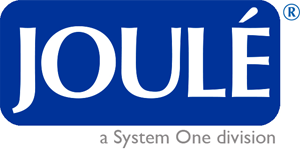 Field Medical Communication Specialist from Joule
Lawrenceville, NJ 08648
Title: Field Medical Communication Specialist


Location: Princeton Pike, NJ


Duration: 6+months 


Responsibilities:
Position supports the function of Field Medical working across therapeutic area, in the US and globally, and with impact across the function of Field Medical to support the safe and appropriate use of medicines.
Ability to handle project work streams and initiatives aligned with the Field Medical Plan to deliver impactful HCP interactions.
Develop stakeholder communications utilizing various systems to generate reports on Field Medical activities (both qualitative and quantitative) and execution of strategies.
Provides project management activities for Field Medical materials, training, meetings, systems (Interact) and communication topics
Applies innovative approaches and technologies to deliver project needs.
Requirements:
Degree/experience in project management preferred
A minimum of 1 year working in a clinical or pharmaceutical environment
Strong verbal and written communication skills.
Adept using standard business applications including SharePoint, Word, PowerPoint, Excel, etc. and ability to interface with new systems and technologies
Ability to manage multiple complex projects simultaneously
Experience working in cross functional teams
Ability to work independently and act as a team player
Good communication and presentation skills
Ability to manage projects, timelines, and gather feedback to continuously enhance ways of working
Ability to quickly and comprehensively learn about new subject areas and environments


 


Joule, a System One division is a leader in specialized workforce solutions and integrated services. With more than 6,000 employees and roughly 50 offices throughout the U.S. we provide scientific, clinical, engineering, energy, IT, legal and administrative staffing services.  For more than 40 years, we have delivered workforce solutions and integrated services to clients nationally.