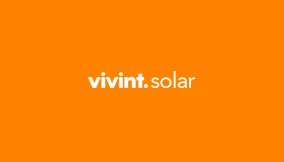 Field Performance Dispatcher at Vivint Solar
Taunton, MA
If
you are a current
Vivint Solar employee, please apply to positions using the "Find Jobs" task in Workday.
The Field Performance Dispatcher (FPD) is responsible for scheduling all maintenance service appointments for Performance Technicians across the country. The main focus of the FPD is to ensure the Performance Techs are fully utilized by make outbound calls to customers confirming appointments and optimizing schedules as required.
Key Job Duties:
Own the scheduling customer experience for all operational solar customers within your geographical area

Triage scheduling queue and schedule techs accordingly based off job severity

Use the radio, phone or computer to direct techs to appropriate sites

Follow through to watch progress and assure timely assistance by monitoring the route and status of techs in real-time

Stay knowledgeable at all times, providing techs with vital information about order, traffic, changes to schedule, and customer concerns

Work in Oracle to ensure techs have correct inventory prior to scheduling

Communicate with customers to dispatch service appointments and answer any

related questions regarding system performance and scheduling 

Log customer interactions and appointment details into Salesforce and other related

systems

Complete various scheduling tasks assigned by tier 2 schedulers
Necessary Skills and Experience:
Organizational skills

Excellent communication skills (verbal and written)

Demonstrate the ability to type more than 40WPM

Understanding of scheduling processes

Great Time Manager

Goal-oriented and self-motivated

Able to handle many tasks at once in a fast-paced environment

Able to work under pressure

Moderate Excel/Spreadsheets skill preferred

Proficient with the Microsoft Office (Word, Excel, PowerPoint, etc.)

Analytical skills preferred

2+ years scheduling or supervisory experience strongly preferred
Employees of Vivint Solar must submit to a criminal history check, motor vehicles check, drug screening, and obtain clearance from the state based upon the state requirements.
We do not accept resumes from headhunters, placement agencies, or other suppliers that have not signed a formal agreement with us.
Vivint Solar is a proud promoter of employment opportunities to our Military and Veterans. We, an equal opportunity employer, do not consider any protected traits (e.g. race, creed, color, religion, gender, national origin, non-job-related disability, age, or any other protected trait) when hiring—under federal, state and local laws.