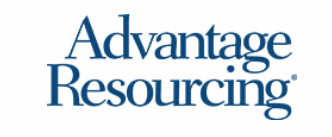 Field Quality Engineer at Advantage Resourcing
Fountain Valley, CA 92708
Installation Quality – Conducting audits of install part quality, using provided "Quality Daily Inspection" checklist. Reporting weekly to MPA HQ engineering staff. 
Defect Part Analysis – Determine root cause of defects (transport, installer, supplier). Report investigation results to MPA HQ engineering staff. 
Defect Part Claim Processing – Review and judge 'supplier defect' and 'installer defect' claims for accuracy. 
Product Quality & Readiness – Attend factory joint fit-up events, when possible, and provide feedback as "voice of the installer". Training support. 
Defect Part Rework – Repair defective part at Port/VPC with supplier's replacement component. Inspect/Rework kits, as requested, at Port/VPC and Warehouse. 
Negotiation with other Dept/Division/Affiliate – Represent MPA's interest in negotiations with other entities, related to installation quality. 
Continuing Education – Completion of assigned training. 
KEY PERFORMANCE INDICATORS
Daily review of part install quality at "home base" port(s) or VPC(s). Scheduled travel to other assigned ports or VPCs for install quality reviews. Review to include port/VPC warehouse storage condition, part movement methods, part storage methods, install technician skill, tool calibration, accuracy of install to the published instructions, quality of final install, quality of Processor QC, etc.
Review installation method and quality, to ensure processors are following approved process, using approved tools, adequately protecting the vehicle and accessory part from damage, and reporting defective parts properly.
Travel between ports, as needed, to investigate urgent issues.
Travel to local warehouse, to investigate, inspect, sort or rework, as needed.
Coordinate with local suppliers & supplier representatives on part quality issues coming into the ports and VPCs, including inspection, rework, scrapping, or replacement.
Create summary reports, on a routine basis, for discovered issues and resolution status.
Support MPA HQ engineering staff during on-site Factory Joint Fit-up events at the VPC.
Engineer to represent the port/VPC processor's skill level, and provide feedback to ensure install is possible at planned rate.
Negotiate on behalf of MPA, with port processors, port OEM representatives, outside vendors, and other OEM Divisions, on any manner of concern related to installation quality.
MAJOR CHALLENGES AND KEY DECISIONS
This position must be able to make prudent decisions based on the available facts, to support departmental policies, and financial goals.
Any decisions involving finance require department management approval.
EDUCATION REQUIREMENTS
Required/Preferred-Bachelors
Engineering General-Preferred
Bachelor's degree in a related Engineering discipline (Mechanical, or Electrical) preferred.

EXPERIENCE REQUIREMENTS
2-4 years-Required

Additional Experience Requirements

3+ years of directly related professional-level quality position experience in Automotive Industry (Supplier or OEM)
Experience in a highly-technical automotive industry position preferred, including, but not limited to ASE Master Technician, Vehicle Processor, etc.
Familiarity with common Quality concepts, including SPC, Design/Process/FMEA, Quality Management System, Supplier Audits, (ISO/TS/IATF16949, QS-9000, ISO9000, etc.), ASTM/SAE/ISO standards, preferred.
Familiarity with various manufacturing processes, incl. injection molding, blow molding, small electronics manufacturing, extrusion, die casting, forging, assembly & kit packing, preferred.
Advantage Resourcing is committed to providing equal employment opportunity for all persons regardless of race, color, religion, sex,sexual orientation, gender identity, age, marital status, national origin, citizenship status, disability or veteran status.