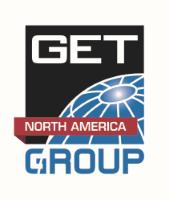 Field Service Engineer at Global Enterprise Technologies
Chicago, IL 60601
GET Group employs more than 500 professionals on five continents, with country representation offices in major economic and technological hubs around the world. Since its foundation in 1987, the Group has established and maintained a prestigious reputation in the fields of security printing, smart solutions, and, more recently, robotics and automation.  GET Group North America's history spans more than 30 years of milestones, awards, partnerships, and other significant industry achievements. We offer competitive compensation, excellent benefits package, and a fun, diverse work environment.

Job Summary
GET Field Service Engineers (FSE) provide field service support on complex electro-mechanical system in more than 26 national locations. They perform installations, training and assist with software integration. In addition to technical aptitude, this high visibility customer-centric position will also provide our customers with consistent high-level all-around service and attention.
Key Responsibilities
Install, maintain and support all system maintenance efforts, conforming to customer Service Level Agreement (SLA) requirements
Respond in a timely manner to all maintenance calls. Documenting each maintenance action with time, labor, meters, resolution notes and parts used
Maintain accurate on-site service inventory
Assist Operators and System Admins to troubleshoot issues they encounter while using our systems and provide actionable steps to resolve problems.
Maximizes the use of hardware and software by training users; interpreting instructions; answering questions; providing feedback
Contributes ideas to improving operating instructions to be used by end users, collaborating in a Work Group setting.
Maintains professional and technical knowledge by attending educational workshops; reviewing professional publications; establishing personal networks; participating in professional societies.  

Job Requirements
   
   Academic Qualifications
Required: Associates Degrees in engineering discipline and/or 10+ years equivalent experience
Desirable: Bachelor's degree in engineering discipline

Professional Experience
Minimum 1-year experience in technical support role
Must have a familiarity with electro-mechanical devices and automation equipment
A working knowledge of thermal printing or laser printers would be an asset
Must have good troubleshooting skills.
Must have the ability to read and understand schematic diagrams and be competent in disassembling and reassembling complex mechanical devices.
Capable of working without direct supervision
Excellent communications skills
Ability to travel internationally
75-90% national travel a possibility
U.S. citizenship required
Candidate must be able to obtain and maintain a U.S. Department of State Security Clearance prior to starting work.
28.04 - 37.66 /hour
Field Service Technician
What is this?