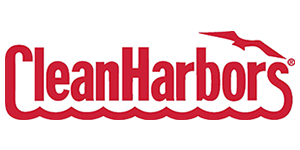 Field Service Foreman at Clean Harbors Environmental Services, Inc
Highland, CA
Position Description:

The Opportunity
Clean Harbors is currently seeking a Field Service Foremen for our Highland, CA location. The successful candidate will be responsible for the supervision of a crew of Field Technicians and the performance of tasks associated with hazardous waste clean-up, site-remediation, equipment decontamination and handling of hazardous materials.
Why work for Clean Harbors? 
Health and Safety is our #1 priority and we live it 3-6-5!
Competitive wages
Comprehensive health benefits coverage after 30 days of full-time employment
Group 401K with company matching component
Generous paid time off, company paid training and tuition reimbursement
Positive and safe work environments
Opportunities for growth and development for all the stages of your career 
Key Responsibilities:  
Ensuring that Health and Safety is the number one priority by complying with all safe work practices, policies, and processes and acting in a safe manner at all times;
Organizes crews, delegates job responsibilities and verifies that the appropriate equipment is available and on-site to complete the project/job;
Completes and submits daily work sheets for proper billing to customer;
Trains and mentors of Field Technicians;
Reports all work-related accidents/incidents to their supervisor;
Assists with emergency on-call work, this could include weekends and holidays. 
What does it take to work for Clean Harbors? 
2+ year of environmental field service operations, construction, manufacturing, or similar industry experience;
2+ year of supervisory or management experience;
Knowledge of chemicals and hazardous waste;
Ability to travel overnight up to 85% of the time;
Ability to be on-call for emergency response situations;
Valid driver's license and clean driving record.
Wondering what to expect in starting your career with Clean Harbors? Click Here to view a Day in the Life Video!
40-years of sustainability in action. Clean Harbors is the leading provider of environmental, energy and industrial services throughout the United States, Canada, Mexico and Puerto Rico.  Everywhere industry meets environment, Clean Harbors is on-site, providing premier environmental, energy and industrial services. We are solving tough problems through innovation and proven methodology – come be part of the solution with us.
Join our safety focused team today!  To learn more about our company, and to apply online for this exciting opportunity, visit us at https://careers.cleanharbors.com/
For additional information about driver career opportunities, please call us at 1-833-32-DRIVE (1-833-32-37483)
We thank all those interested in joining the Clean Harbors team; however only those that complete the online application and meet the minimum job qualifications will be considered for this role.
Clean Harbors is a Military & Veteran friendly company.
 *CH 
Potential Applicants:

We are an Equal Opportunity Employer and do not discriminate against applicants due to veterans status or on the basis of disability.