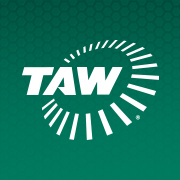 Field Service Technician - Generator or Diesel at Tampa Armature Works
Pompano Beach, FL 33069
Perform repairs and services on all makes and models of generator sets.
Inspections, repairs, services and start-up load bank test requirements on equipment.
Troubleshooting equipment and servicing generator components including alternators, wiring harnesses safety devices, shutdown switches, and battery systems.
Apply proper engine technical skills in inspection, disassembly, failure analysis, assembly, diagnosis, and engine operating performance tests.
Identify the problem and cause of failure through logical troubleshooting steps, determine corrective action through inspection of failed parts.
Repair and troubleshooting engines such as Cummins, Detroit Diesel, John Deere, MTU and Volvo.
Must have the ability to operate in a constant state of alertness, and safe manner.
Must be able to travel, in company service vehicle, throughout the local counties.
Must be able to be on-call for emergency services.
Other duties as assigned.
Required Skills
Minimum 3 years' experiencein the repair and maintenance of generator systems from8kW to 2800 kWpreferred.
Must have the ability to perform high quality work in a timely efficient manner.
Good communication skills, enthusiastic attitude, and great customer service skills are a must.
Graduationfrom a Technical school is desired to include generators, diesel, power gen, electric power, relay or substation technology, etc.
Must have satisfactory driving record with ability to obtain a DOT medical certification.
Must be able to respond to emergency repairs as needed.


Required Experience