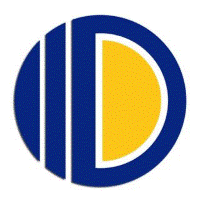 Field Technician Lead | Drilling, Sampling, Testing from Davron, LLC
Mechanicsburg, PA 17055
We have an immediate need for a qualified Geologist to join a well-established Engineering firm in Mechanicsburg, Pennsylvania.
This firm is seeking a Geotechnical Field Technician or Construction Inspector specializing in underground construction, roadway and foundation construction, and materials testing.
Requirements for this position include:
Bachelor's Degree in Engineering, Geology, or related field is heavily preferred; equivalent experience will be considered
Leadership or team supervision experience in the field, performing construction inspection or testing activities is desired
Familiar with subsurface & geotechnical investigations, soil sampling and testing, documenting drilling / boring / earthwork activities and preparing reports
Analyzing and making recommendations for solutions to issues with constructability
Minimum 3 years of professional experience
Common projects include retaining wall construction, earthwork and foundation construction, utility projects, underground storage tank management, percolation and infiltration testing, and more
ACI certification is required; Concrete Field Testing preferred
Full-time, permanent, direct-hire position.
This position offers a competitive salary and great benefits.
DAVRON is the leading Headhunter and Executive Search firm for Engineering, Architecture, Construction and Manufacturing professionals nationwide. We have direct communication with hiring managers allowing us to get you in front of company decision makers. People who want to be hired come to us for help. We want to see you thrive in challenging work environments that bring you excitement and prosperity in your career!
GEOLOGICAL | FIELD GEOLOGIST | CONSTRUCTION INSPECTION | FOUNDATIONS | MATERIALS TESTING | SOIL SAMPLING | BORING | DRILLING | SUBSURFACE INVESTIGATION | GEOTECHNICAL ENGINEERING | CONCRETE TESTING | ACI
21 - 30 /hour
Field Service Technician
What is this?