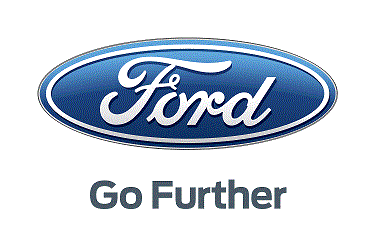 Finance Analyst - Entry Level from Ford Motor Company
Dearborn, MI

At Ford Motor Company, we believe freedom of movement drives human progress. And as you start your career journey, we also believe in providing you with the freedom to define and realize your dreams. With all of our incredible plans for the future, there's no better place to jump start an amazing career than Ford. We're looking for talented, bright and driven people to join our Finance team, widely recognized as a corporate model of excellence. As you help advance Ford's global plan, you'll make a significant impact on nearly every Ford plant, division, operation, and major subsidiary around the world.

\n\n\n\n

Responsibilities:
We're not just building vehicles to get people from point A to point B - we're redefining human mobility. In the same way, you won't just be stuck in some entry-level job with little ability to move forward. You'll enjoy immediate visibility as you help ensure we have the strength and resources to achieve our bold vision. Working globally with cross-functional partners in Product Development, Manufacturing, Purchasing, Marketing & Sales, Smart Mobility and Ford Credit, you will:

Support the delivery of financial targets
Develop business cases and data analysis for key projects
Measure project impact on our business
Support achievement of Corporate internal control objectives
Ensure alignment on annual budgets, business plans, efficiency targets, accounting & internal control processes/procedures, and special studies
Develop and improve financial processes leveraging reporting, budget and forecast development tools
Basic Qualifications:
Bachelor's degree in finance, accounting, business, economics, math or statistics
GPA of at least a 3.0 on a 4.0 scale (or equivalent)
Preferred Skills:
Strong analytical skills and passion for figures
Attention to detail and ability to think strategically
Intellectual curiosity and comfort with ambiguity
Excellent communication abilities
Interpersonal skills and commitment to teamwork and partnerships
Proficiency with Excel and other financial systems
Master's degree in finance, accounting, business, economics, math or statistics

As part of the Ford family, you'll enjoy excellent compensation and a comprehensive benefits package that includes generous paid time off, savings and stock investment plans, incentive compensation, retirement and much more. You'll also experience exciting opportunities for professional and personal growth and recognition.

If you have what it takes to help us redefine the future of mobility, we'd love to have you join us.

Candidates for positions with Ford Motor Company must be legally authorized to work in the United States. Verification of employment eligibility will be required at the time of hire. Visa sponsorship is not available for this position.

By choice, we are an Equal Opportunity Employer committed to a culturally diverse workforce. All qualified applicants will receive consideration for employment without regard to race, religion, color, age, sex, national origin, sexual orientation, gender identity, disability status or protected veteran status.