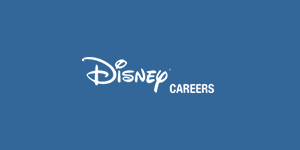 Finance Intern, Disney Theatrical Group - Summer 2020 at Walt Disney Company
New York, NY
Job Summary:
Disney Theatrical Group operates under the direction of Thomas Schumacher and is among the world's most successful commercial theatre enterprises, bringing live entertainment events to a global annual audience of more than 19 million people in more than 50 countries. Under the Disney Theatrical banner, the group produces and licenses Broadway musicals around the world, delivers live shows globally through its license to Feld Entertainment, and licenses musical titles for local, school and community theatre productions through Music Theatre International.

DTG is committed to providing the highest quality career training and development for the widest, most diverse group throughout their career trajectory. DTG's summer internship program provides undergraduate students with an immersive view of theatre administration through on-the-job experience, educational seminars, and individual and collective projects. We encourage applications from individuals whose backgrounds are currently underrepresented in the field of theater administration, inclusive of race, ethnicity, class, gender identity or expression, ability, and sexual orientation.

Be a part of something big…
The intern will gain an understanding of financial planning and decision making at Disney Theatrical Group. In addition, the intern will be exposed to the in-depth knowledge of the process behind forecasting, analysis, and planning for commercial theatrical productions. The intern will further develop their quantitative and analytical skills, as well as gaining exposure to articulating financial issues to various business operators. Lastly, the intern will serve as a key player in supporting the Disney Theatrical finance department.

Responsibilities:
Make an impact by…
Assisting in the formation of the division's FY21 Annual Operating Plan and FY20 Q4 Forecast; reviewing key learnings from FY20
Contributing to the preparation and analysis of new business opportunities, upcoming new productions, and overall business outlook for FY21 and beyond
Supporting in the preparation of weekly sales reports for DTG business units
Basic Qualifications:
You bring…
Strong working knowledge of Excel
Coursework in finance and accounting
Understanding of basic finance and accounting principles
Strong analytical skills
Organization and attention to detail
Preferred Qualifications:
Also nice to have…
Experience or previous internship working in an office environment
Experience with Microsoft Access and building reporting/consolidation tools
Demonstrated interest in entertainment or commercial theater
Required Education
Working toward an undergraduate degree in Finance, Business, Accounting, Economics, or related field
Additional Information:
Program Qualifications
Must be at least 18 years of age
Must possess unrestricted work authorization
Must provide full work availability from Tuesday, May 26, 2020 through Friday, August 7, 2020
Must provide own housing and transportation to/from work. Positions are in New York, NY.
At the time of application, must currently be enrolled in an undergraduate program at an accredited college/university taking at least one class in the semester/quarter (spring) prior to participation in the internship program.

A day in the life…
Disney Theatrical Group has an open office environment. The noise level in the office varies from minimal to high depending on level of activity. Employees are welcome to utilize headphones.
Interns will frequently collaborate in small groups, sometimes with executive leadership, in hands-on workshops, or on their final group presentation. These meetings are informal and facilitated by a member of the Education team, and you will be encouraged to ask questions and participate alongside your peers.
Recruitment Timeline
Application Deadline: February 7, 2020
Interview: March, 2020
Decisions Made: April 10, 2020