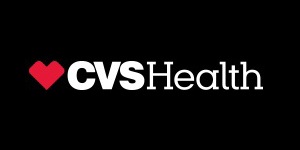 Finance Planning Analyst, Senior at CVS Health
Northbrook, IL 60062
Job Description
The Senior Financial Analyst will support the expense management of multiple areas within CVS Health's Pharmacy Services Segment (PSS). This position is a contributing member on a small team to support the financial planning and analysis of various departments and will work with the broader Finance team to consolidate and report segment expenses.
You will participate in the month end close and forecast processes, full year budgeting and planning, as well as contribute to ad hoc projects as needed. You will work directly with the cost owners to align timing and appropriate accounting practices, but will also complete monthly executive results reporting to be used at regular Senior Management meetings. This position will support and work closely with HR, Accounting, Finance and Operations to ensure accurate planning and quarterly forecasting
In this role, you will be presenting to Senior Leadership and Executive level management. You will also be expected to work independently and multitask under tight deadlines.
Required Qualifications
• 2 or more years of finance experience working for a large or public firm
• 2 or more years of experience with Microsoft Excel
Preferred Qualifications
• PBM, healthcare, and/or experience at a large public company
• Experience with SAP, Analytics for Office (AO), Microsoft Access
• Experience making process improvements
Education
Bachelor's degree required. Bachelor's degree in Finance, Accounting or Economics is preferred.
Business OverviewIt's a new day in health care.
Combining CVS Health and Aetna was a transformative moment for our company and our industry, establishing CVS Health as the nation's premier health innovation company. Through our health services, insurance plans and community pharmacists, we're pioneering a bold new approach to total health. As a CVS Health colleague, you'll be at the center of it all.
At CVS Health, we work every day to help people on their path to better health. Never has it been more important for us to deliver on our purpose to our valued customers, patients, members, and employees. With a presence in communities across the country, CVS Health colleagues are and will continue to be a critical piece of the country's health care solution. The health and safety of our employees, patients, customers, and members is our top priority as we face the impact of COVID-19 together. If you would like to learn about the actions we are taking as a company as we learn more about COVID-19 and its spread, we encourage you to visit our COVID-19 resource center at
https://cvshealth.com/covid-19
We offer a diverse work experience that empowers colleagues for career success. In addition to skill and experience, we also seek to attract and retain colleagues whose beliefs and behaviors are in alignment with our core values of collaboration, innovation, caring, integrity and accountability.
CVS Health is an equal opportunity/affirmative action employer. Gender/Ethnicity/Disability/Protected Veteran – we highly value and are committed to all forms of diversity in the workplace. We proudly support and encourage people with military experience (active, veterans, reservists and National Guard) as well as military spouses to apply for CVS Health job opportunities. We comply with the laws and regulations set forth in the following EEO is the Law Poster:
EEO IS THE LAW
and
EEO IS THE LAW SUPPLEMENT
. Please note that we only accept applications for employment via this site.
We provide reasonable accommodations to qualified individuals with disabilities. If you need to request an accommodation, a qualified interpreter, written information in other formats, translation or other services, please contact our
Advice and Counsel Reasonable Accommodations team
by emailing
Advice and Counsel Reasonable Accommodations team
or calling 877-805-9511.
If technical issues are preventing you from applying to a position, contact Kenexa Helpdesk at 1-855-338-5609 or
cvshealthsupport@us.ibm.com
. For technical issues with the Virtual Job Tryout, contact the Modern Hire Help Desk at 1-877-451-1695 or
cvs_support@modernhire.com
.