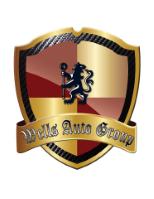 Finance Producer / BDC / Sales Manager / Salesman / woman (Mckinney) at wells auto group
MCKINNEY, TX 75070
Job Description
Wells Auto Group is adding to our team of Enthusiastic, Ambitious Auto Finance Producer / BDC / Sales Manager / Salesman / woman Consultants!
The field of Automotive Finance/Sales/BDC is a lucrative career path with great opportunity for financial rewards.
Your success is limited only by your efforts and drive!
*We are looking for professional and outgoing Automotive Finance Assistant/Finance Producer/ BDC to join us and team with our dealership staff, supporting our customers with world class service and assisting us in building and representing Wells Auto Group.
Responsibilities:
Finance Assistant/Finance Producer Consultants/Associates/Professionals take the customers through a thorough buying process supported by established selling steps, policies, Auto warranty and products
Develop and relay a high level of product knowledge around vehicle features
Provide vehicle to customer through an established delivery process, ensuring that the customer understands the vehicle's operating features, warranty and paperwork
Maintain an owner follow-up system that encourages repeat and referral business and contributes to customer satisfaction, loyalty and long term clientele
Develop a prospecting system, making calls and sending emails to potential customers to set appointments
Close Deals!, Offer/Sell Auto Warranty .... etc, up Backend Sales
Qualifications (Education, Experience, Certifications, Licenses):
Must have 1-5 years Finance or Sales or Auto Warranty and customer service experience.
Knowledge of new vehicle warranty, technologies ..etc
Excellent customer service, organizational and negotiation skills
Self-motivated, goal-oriented and enthusiastic presence in a team environment
Strong written and communication skills
Consistent and stable work history
Valid driver's license required and clean driving record
Professional appearance and work ethic
WellsAutoGroup.Com
call now
Khalid - 469-569-0585
Kato - 972-693-8560
Appointments or walk in only Tuesday, Wednesday, Thursday between 11 AM - 5 PM
800 N. Central Expressway
McKinney, TX 75070