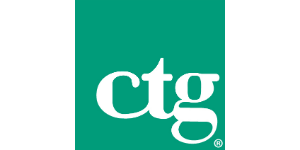 FINANCE PROJECT MANAGER / SENIOR PRINCIPAL at Computer Task Group (CTG)
Pleasanton, CA 94566
CTG is seeking a Senior/Principal level Project Manager needed to concurrently manage Finance/Banking related projects with 6-12 month duration.
Location: Pleasanton, CA
•           Candidate needs to be well-versed and polished when working with business and technical resources of all levels, including c-suite.
•           Excellent oral and written communication is required.
•           Candidate must have proven track record working in an extremely structured environment with formal gate reviews and checkpoints.
•           Experience managing project financials is required.
•           PMP is required.
•           15+ years of experience managing large enterprise level financial related projects is required.
•           CPG industry experience is a huge plus.
•           Corporate Financial experience as follows is required:
o          Banking
o          Corporate Finance / Treasury
o          Requisition to Pay
o          Cash Management
o          Bank interface
o          Invoice processing (creation, payment)
•           Experience with Planview Enterprise One is a huge plus. 
•           System integrator experience – working as one or with one
•           Experience with RFP process (demos, scoring etc.).
•           Vendor management experience is required.
To be considered, please immediately apply to this requisition using the link provided or go to the CTG Careers page at www.ctg.com/content/careers(click on North America tab) and apply to 19208123. For additional information, please contact Kim Pilik kim.pilik@ctg.com Feel free forward to any other interested parties
CTG (NASDAQ: CTG) provides industry-specific IT services and solutions that address the business needs and challenges of clients in high-growth industries in North America and Western Europe. CTG also provides strategic staffing services for major technology companies and large corporations. Backed by more than 50 years of experience and proprietary methodologies, CTG has a proven track record of reliably delivering high-value, industry-specific staffing services and solutions to its clients. CTG has operations in North America, Western Europe, and India.
CTG's greatest asset is its people, and as such, we are committed to providing employees programs and processes to support their performance, hone their skills, and advance in their careers. This commitment is reflected by CTG being named a Best Places to Work in Healthcare company by Modern Healthcare (2013-2016) in North America, and a Best Workplace in the United Kingdom (2013), Belgium (since 2007), and Luxembourg (since 2011).
CTG will consider for employment all qualified applicants including those with criminal histories in a manner consistent with the requirements of all applicable local, state, and federal laws.
CTG is an Equal Opportunity/Affirmative Action Employer and strong advocate of workforce diversity. Minority/Female/Sexual Orientation/Gender Identity/Disability/Veteran.
Additional Information: