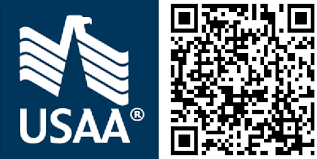 Financial Accountant I - Fixed Assets (Remote Work Location Available) at USAA
San Antonio, TX
Purpose of Job
We are currently seeking a talented Financial Accountant I - Fixed Assets (Remote Work Location Available) for the San Antonio Home Office I.
Executes moderately complex to complex accounting functions, including preparation and review of journal entries and account reconciliations, preparation of financial results for internal and external purposes, audit support, and financial analysis. Performs in an advisory capacity to operational business leaders on matters pertaining to business initiatives or strategies. Serves as subject matter expert for less experienced team members and resolves issues and navigates obstacles to deliver results.
Job Requirements
About USAA
USAA knows what it means to serve. We facilitate the financial security of millions of U.S. military members and their families. This singular mission requires a dedication to innovative thinking at every level.
In each of the past five years, we've been a top-40 Fortune 100 Best Companies to Work For®, and we've ranked among Victory Media's Top 10 Military Friendly® Employers 13 years straight. We embrace a robust veteran workforce and encourage veterans and veteran spouses to apply.
USAA Careers - Award Winning Workplace (17 seconds)
USAA Careers – World Class Benefits (31 seconds)
Job Overview
Applies GAAP, STAT and regulatory accounting treatment to complex accounting transactions, and demonstrates understanding of key implications.
Communicates processes and procedures, financial results and analysis to internal and external stakeholders.
Performs in an advisory capacity to operational business leaders on matters pertaining to business initiatives or strategies.
Leads special projects and coordinates with key stakeholders to ensure timely completion.
Collaborates and maintains strong relationships with business partners.
Acquires and applies intermediate knowledge of the business to resolve issues and provide informed, proactive reporting and analysis to enable effective decision making.
Develops and maintains processes, procedures and tools.
Facilitates and reviews internal controls to ensure an effective and efficient financial system.
Provides guidance and shares knowledge with less experienced team members.
Serves as subject matter expert on projects related to accounting systems, legal structures, new product launches and other initiatives, ensuring compliance with accounting and reporting standards.
May participate in the RFP process.
Identifies opportunities for process improvements that further departmental goals and objectives.
Performs all other tasks as assigned.
Minimum Requirements
Bachelor's degree in Accounting or Finance OR Bachelor's degree in another field coupled with a Certified Public Accountant (CPA) designation required; 4 additional years of related experience beyond the minimum required may be substituted in lieu of a degree.
Minimum of 4 years' relevant work experience performing standard accounting functions including preparing and reviewing journal entries, account reconciliations and preparing financial results for internal and external purposes or other similar experience.
Proficient knowledge of GAAP, STAT and regulatory accounting practices.
Demonstrated ability to partner effectively with other team members and stakeholders across CFO and the Enterprise.
Proficient knowledge of data analysis techniques and statistical methodologies.
Proficient knowledge of relevant technical accounting and reporting disciplines.
Proficient knowledge in applicable Microsoft Office applications.
*Qualifications may warrant placement in a different job level*
When you apply for this position, you will be required to answer some initial questions.  This will take approximately 5 minutes.  Once you begin the questions you will not be able to finish them at a later time and you will not be able to change your responses.
Preferred Qualifications
Proficient knowledge of Fixed Asset Accounting
Proficient knowledge of Lease Accounting-ASC 840 and/or ASC 842
Proficient knowledge of Accounting for Internally Developed Software
Proficient knowledge of Microsoft Excel (i.e., Pivot tables, v-lookup, if/and statements, etc…)
Big 4 experience
Certified Public Accountant (CPA) designation
The above description reflects the details considered necessary to describe the principal functions of the job and should not be construed as a detailed description of all the work requirements that may be performed in the job.
At USAA our employees enjoy one of the best benefits packages in the business, including a flexible business casual or casual dress environment, comprehensive medical, dental and vision plans, along with wellness and wealth building programs.  Additionally, our career path planning and continuing education will assist you with your professional goals.
USAA also offers a variety of on-site services and conveniences to help you manage your work and personal life, including seven cafeterias, two company stores and three fitness centers.
Relocation assistance is not available for this position.
For Internal Candidates:
Must complete 12 months in current position (from date of hire or date of placement) or must have manager's approval prior to posting.
Last day for internal candidates to apply to the opening is 11/26/20 by 11:59 pm CST time.