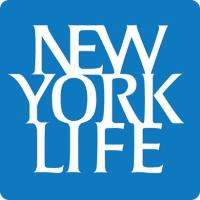 Financial Advisor at New York Life - Boston General Office
Rockland, MA 02370
Financial Advisor/Registered Representative / Agent
 
Career Description:  Financial Advisors help clients identify and achieve their financial goals.
Through New York Life, Eagle Strategies LLC and NYLIFE Securities LLC, our Financial Advisors offer a comprehensive array of financial products and services to help clients develop a sound, long-term investment strategy. New York Life and its affiliates are dedicated to prudent financial management, high quality products and impeccable service.  Financial strategies may include but are not limited to: risk and asset management, retirement planning, education funding, business succession planning, special needs planning, legacy and estate planning. 
Training, Support and Professional Development: New York Life offers a comprehensive three-year training program, full marketing support, as well as prospecting and technical assistance. Our mentoring programs give you the opportunity to work with highly successful, established agents and managers who will assist you in developing a clientele. New York Life provides the resources and ongoing support you would expect from a Fortune 100 company, with the freedom and autonomy of running your own practice.

You will be in business for yourself - but never by yourself.

Qualifications: We require highly motivated, entrepreneurial individuals who are willing to invest their time and energy into creating profitable and rewarding careers. The candidate we seek must possess uncompromising integrity and the ability to communicate complex ideas.

Facts: New York Life is among the strongest and most respected financial companies in the world.  New York Life has earned the highest possible ratings from each of the four major rating companies: A.M. Best (A++), Standard & Poor's (AA+), Moody's Investors Service (Aaa), and Fitch (AAA)¹.  For 62 consecutive years, we have led the Million Dollar Round Table, with more members than any other financial institution in the world.  New York Life has been recognized as one of the"World's Most Admired Companies" by Fortune Magazine, and our Boston General Office has been recognized as one of the "TOP PLACES TO WORK"by the Boston Globe for the last four years.

Mission:  Our mission is to provide financial security and peace of mind through our insurance, annuity and financial products and services.  By continuing to be a mutual company, we are uniquely aligned with our customers.  By maintaining superior financial strength, we protect their future.  By acting with integrity and humanity, we earn their trust and loyalty.  Every decision we make, every action we take has one overriding purpose:  To be here when our customers need us.  That's why we call ourselves The Company You Keep ®.
 
Locations in Waltham, Andover, Westboro, Bridgewater, Hyannis, Johnston, RI, and Rockland
Financial Advisors offer investment advisory services through Eagle Strategies LLC, a Registered Investment Adviser.
Registered Representatives offer securities through NYLIFE Securities LLC (member FINRA/SIPC), A Licensed Insurance Agency
¹ Ratings current as of August 11, 2015
Equal Opportunity Employer M/F/D/V SMRU1667312

Keywords: Financial Advisor, Sales, Sales Representative, Insurace Sales, Wealth Advisor, Finance
Long Term Disability
Medical, Dental and Vision
Retirement / Pension Plans
401K