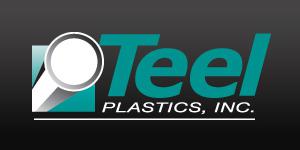 Financial Analyst at Teel Plastics
Baraboo, WI 53913
Financial Analyst
Teel Plastics is seeking a Financial Analyst to support the Accounting Department.  This role will collaborate with various roles within the Company to improve systems and processes while considering both short and long term improvements by finding ways to add value to our business operations.  The main focus of this position will be to provide financial support for all company activities relating to cost, inventory and capital. 
Job Responsibilities: 
Ability to create and present data visually using charts and graphs 
Excellent organizational and interpersonal skills with strong attention to detail and quality
Strong business acumen and strategic thinking
Ability to multitask and meet deadlines
Improves financial status by analyzing results; monitoring variances; identifying trends, recommending actions to management
Strong verbal and written communication skills; including the ability to communicate effectively within multiple levels of the organization, including executive management
Increase productivity by developing automated accounting applications and coordinating information requirements
Compile and analyze financial information for business units to determine standard costs, perform variance analysis between actual and standard cost
Strong data extraction skills from multiple software programs and the ability to combine data and present results
Evaluating current capital expenditures compared to budget
Forecast/Budgeting - Prepare cost models and financial forecasts including monthly, quarterly, and annual forecasts
Communicate the financial forecast to the respective business leads
Assist with financial statement preparation and analysis
Qualifications and Requirements:
Bachelor's degree in business, accounting or finance or related field and a minimum of 1 year experience or a minimum of 5 years experience with an Associates Degree in business, accounting or related field
Advanced skills in Microsoft Excel and PowerPoint
Highly analytical, with strong financial skills
Excellent communication skills
Self-motivated and self-directed
Knowledge of financial reporting
EEO/AA/Disabled/Protected Veteran Employer.  Teel Plastics offers equal employment opportunities to all qualified individuals, without regard to unlawful consideration to race, color, sex, sexual orientation, age, religion, national origin, or disability.