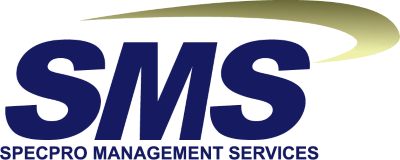 Financial Analyst at SpecPro Management Services, LLC.
Falls Church, VA 22042
Ability to work in a fast paced environment, and able to provide ad hoc reports upon request.
Must have, or be able to obtain the following roles in GFEBS; ERP and BI, Command Budget Reporter, Budget Reporter, Financial Reporter roles
Ability to create/maintain GFEBS Standard Operating Procedures (SOPs) to serve as annual guidance to government clients and contractors to perform specific business processes and tasks.
Ability to create/generate/maintain many types of GFEBS BI financial reports (i.e. BUMED spend management, Budget formulation, Budget execution external reporting, SPS PR reports Master data element and ad hoc reports as necessary), and the ability to export, identify and perform master data elements to customize GFEBS financial reports in MS Excel using pivot tables and complex formulas to show real time budget execution for possible last minute client briefings
Ability to identity/cross reference old legacy systems (i.e. BAERS, SMARTS). Lines of accounting (LOA) with GFEBs Budget Address for funds control and the proper data structures in GFEBS.
Ability to perform funding allocation in GFEBS to split costs from individual cost collectors to multiple cost collectors with commitment items.
Ability to address and know the proper funds distribution to address BUMED budgetary, Budget Activity Groups, Fund types, Commitment Item, funded program, funds center.
Ability to create multiple WBS elements in GFEBS for various lines of accounting.
Ability to train/orientate new team members on the proper use and entry of the GFEBS suite
Ability to provide ERP implementation recommendations/assessments relevant to client needs
Ability to participate in all internal/external ERP working groups, change management activities, and meetings.
Ability to conduct change management activities relating to GFEBS-SA transition targeting system education, timelines, data calls, and other client directed activities.
Apply online at: https://usr57.dayforcehcm.com/CandidatePortal/en-US/brs/Site/SMSCANDIDATEPORTAL/Posting/View/3465
70,141 - 92,124 /year
Financial Analyst (General)
What is this?