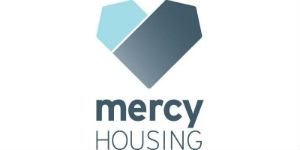 Financial Analyst (Grant Accounting) - Chicago Office at Mercy Housing
Chicago, IL 60603
Mercy Housing is looking for people who want to create a more humane world where poverty is alleviated, communities are healthy, and all people can develop their full potential. We believe that affordable housing and supportive programs improve the economic status of residents, transform neighborhoods and stabilize lives.
The Financial Analyst prepares, analyzes, and summarizes cash position, financial results, and forecasting and budgeting models to assist management with financial decision making.
Candidates with experience vouchering for government grants is desirable.
**This is a brief description summarizing the abilities needed for the position.**
EDUCATION: Four (4) year accounting or finance degree.
EXPERIENCE: Minimum of three (3) years in financial analysis or accounting required.
ABILITIES:
The successful candidate will be flexibile: work in a complex and changing organization and adapt to changes in structure and work priorities. Team oriented: interest in working both independently and in groups, and willingness to be assigned to help team members in order to achieve departmental goals. Willingness to learn: seeks advice and comment when appropriate from coworkers, team members, and manager. Understand and implement directives from team members and manager. Independent: make independent decisions with minimal supervision. Proficient in spreadsheet and computerized accounting applications. Create, populate, and maintain large budget and forecast models using Excel. Advanced Excel skills including pivot tables, V-Lookups, and macros.
Equal Opportunity Employer Minorities/Women/Protected Veterans/Disabled