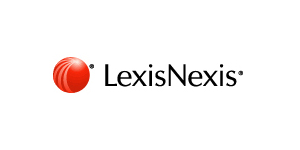 Financial Analyst at LexisNexis
Horsham, PA
Job Number: 736
External Description: The Financial Analyst position conducts a variety of financial analyses, variance analyses, assists in developing planning systems and procedures and makes recommendations to management. Deals with issues of moderate to advanced complexity, requiring decision-making, including participating in developing, interpreting and implementing financial concepts of planning and control and developing and maintaining financial systems and projections. Performs a variety of budget coordination and control functions.

Accountabilities

Business Partner to Segment Leadership. Budgets and forecasts volume, revenue, expense, profit, FTE's and capital expenditures for assigned business segment(s). Analyzes and reports on segment P&L's.
Analyzes financial results versus forecasts; Investigates and explains variances.
Provides on-going guidance to business segment leaders in order to establish budget criteria and highlight potential problem areas. Identifies areas of opportunities and/or concern, focusing on trends and variance analyses.
Proactively synthesizes trends and recommends data-driven actions / mitigation steps
Prepares and analyzes schedules and reports, including profit and loss statements. Understands impact of actions to overall financials. Performs analysis to determine present and future financial performance. (such as Net POS, return on investments, price/volume variance, etc)
Forecast modeling for subscription business. Prepares revenue forecasts based on contract data for both subscription and transactional revenue, including new, upsell, cancels and one-time events. Makes recommendations to management based on analysis of trends and company position.
Develops and monitors key operating metrics, expense drivers and cost per unit data.
Collects data and analyzes labor metrics to evaluate current performance and to assist business segments to determine and improve future labor requirements.
Monitor evaluate and project sub-contractor costs based on keystroke metrics and best value mix of vendors.
Reviews capital expenditure requests and assists with recommendations.
Assists with special projects.
Performs other job-related duties as required.
Basic Qualifications
Bachelor's degree
3 years experience in budgeting/forecasting and analysis of financial statements, investment analysis, profitability of projects/activities.
Preferred Qualifications
Bachelor's degree in finance, business, accounting.
Strong analytical, organizational and communication skills.
Ability to create financial models from scratch for use as tools in building revenue, forecasting pro forma P&L's, and creating pricing models.
Ability to prepare and present financial information.
Ability to understand business context around variances.
Strong Excel skills with the ability to develop macros, pivot tables and various other formulas. Power Point a plus.
Possesses strong attention to details.
Working knowledge of Finance/Accounting theories, practices, regulations and concepts.
Ability to interact well with all levels of management.
Ability to work flexible hours.
Knowledge of PeopleSoft and Hyperion financial systems a plus.
Ability to manage multiple priorities under time constraints.
Willingness to take initiative and follow through/complete assignments.
In addition to the incredible rewards of advancing the rule of law around the world, a career with LexisNexis enables you to enjoy an amazing compensation and benefits package and limitless growth potential within a fast-paced and fun working environment. Find out for yourself!
RSRLNLP
LexisNexis, a division of RELX Group, is an equal opportunity employer: qualified applicants are considered for and treated during employment without regard to race, color, creed, religion, sex, national origin, citizenship status, disability status, protected veteran status, age, marital status, sexual orientation, gender identity, genetic information, or any other characteristic protected by law. If a qualified individual with a disability or disabled veteran needs a reasonable accommodation to use or access our online system, that individual should please contact 1.877.734.1938 or accommodations@relx.com .
Please read our Candidate Privacy Policy
Job Number: R9113
Community / Marketing Title: Financial Analyst
Location_formattedLocationLong: Horsham, Pennsylvania US