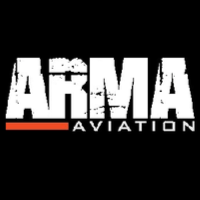 Financial Analyst at ARMA Aviation
TAMPA, FL 33607
Supports program financial operations by preparing the budget and task expenditure plans, determining Estimate at Complete (EAC) and Estimate to Complete (ETC), and identification of "at risk" situations and related cost/funding issues.


Responsibilities:

Ensure all contractual financial reporting requirements are completed in an accurate and timely manner.
Work with Program Managers and Operations staff to monitor program financial activities for compliance and risk.
Account for monthly revenue and expenditures of assigned programs.
Participate in month-end closing activities to ensure proper cost and revenue recognition.
Prepare EACs and other internal financial reports, as well as any externally required reporting per contractual obligations.
Monitor program funding limitations and provide feedback to Program Management and Contracts.
Responsible for invoice preparation to include review/submittal and participation in follow-up effort for collections if required.
Maintain and improve complex material-based pricing models in support of regular task order pricing efforts.
Perform reviews of source selection documentation to ensure cost/price accuracy.
Demonstrate success in creating and maintaining relationships with senior business leaders.
Maintain high level of ability to perform tasks with minimal supervision.
Perform other duties that may be assigned.

Knowledge, Skills, and Abilities:

Ability to exercise independent judgement, analyze reports and records, and solve financial problems.
Ability to operate in fast-paced and constantly changing environment.
Ability to deal with large amounts of cost/price data in order to facilitate analysis and proper application of data usage.
Knowledge of accounting theory, principles and practices in order to apply to wide array of accounting transactions.
Knowledge of Cost Accounting Standards (CAS) and financial system adequacy criteria.
Knowledge of Generally Accepted Accounting Procedures (GAAP).
Knowledge of Federal Acquisition Regulations (FAR).
Knowledge of contract types including FFP and CPFF and associated budgetary and pricing methodologies and practices.
Must possess excellent analytical financial skills as well as strong verbal/written communication.
Strong interpersonal and communication skills.
Detail oriented and capable of completing multiple time-sensitive tasks.
Must be able to prioritize workloads.
Must thrive in fast-paced, changing environment with minimal supervision.
Must be highly proficient in Microsoft Office.

Experience and Education Requirements:

Four (4) or more years of experience and training that provides the required knowledge, skills and abilities.
Bachelor's degree in Accounting, Finance or other business related discipline.
Deltek Costpoint experience a plus.

Physical Requirements/Working Environment:

Office environment.
Must successfully pass pre-employment drug screening; subsequent random screening per antidrug and alcohol misuse prevention program requirements.

Travel:

Travel may be required and will be performed under the guidelines of Federal Travel Regulations (FTR) and/or Joint Travel Regulations (JTR).
Willingness and ability to travel to austere and remote locations domestically and internationally.
Ability to travel domestically and internationally.

ARMA Aviation is an EEO/AAP employer.