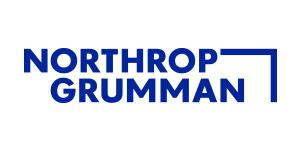 Financial Cost/Control Analyst or Principal Financial Cost/Control Analyst at Northrop Grumman Corporation
Magna, UT
Job Description
Business Management
Embark on a career putting innovative, reliable, and agileproducts and ideas into orbit, and beyond. Northrop Grumman has opportunitieswaiting for you that play a vital role in human space exploration, nationaldefense, and scientific discovery, supporting multiple programs across theuniverse. With us, you'll discover a culture of curiosity and collaborationthat will have you Defining Possible from the day you start. Our space systemsconnect and protect millions of people on earth every day, now and for thefuture. Explore your future and launch your career today.
Northrop Grumman SpaceSystems designs, builds and delivers space, defense and aviation-relatedsystems to customers around the world. Our main products include launchvehicles and related propulsion systems; missile products, subsystems anddefense electronics; precision weapons, armament systems and ammunition;satellites and associated space components and services; and advanced aerospacestructures.
Northrop Grumman Space Systems is seeking a Financial Cost/Control Analyst or Principal Financial Cost/Control Analyst to join ourteam of qualified, diverse individuals. This position will be located in Magna,UT and support the Strategic Program Office Finance team as part of the Launchand Missile Defense Solutions Division.

Roles and Responsibilities include, but are not limited to,the following:
Participating in the preparation ofbudgets and schedules for contract work.
Participating in the control ofcosts and schedules through cost schedule control system.
Preparing internal and externalcustomer reports.
Assisting Managers in achievingobjectives by compiling and reviewing budgets for Programs and Organizationsusing actual performance, previous budget figures and related workloadforecasts (affordability), indirect expense analysis and other data sources forproper financial administration.
Performing quarterlyEstimate-At-Completion (EAC) with program cost control managers and FunctionalManagers.
Ensuring use of approvedburden/labor rates and validating Estimate-To-Complete data and ensure the accuracyof the estimates.
Participate in Integrated Program Management(IPM) and Earned Value Management (EVM).Maintain resources and logic within the resource loaded IntegratedMaster Schedule (IMS).
Compiling quarterly EAC packages formanagement review.
Audit response to external, internal,and Government auditors.
Strategic planning and monthly OPSforecast preparation of Revenue, EBIT, Cash, and Orders.
Weekly progress reporting andvariance analysis.
Generating working capital/cashforecasting including cost type and PBP billing and collections.
Weekly tracking and reporting to programmanagement and customers.
Work with and prepare submittals tovarious levels of governance including internal management, customers, andgovernment oversight agencies
Updating and maintaining CSR systemmonthly used for recognition of profit and orders.
Updating and maintaining programstaffing plans and program direct base worksheets for accounting.
Supporting proposal efforts for bothcustomer RFP and internal activities.
Preparing estimates that arecomplete and accurate with necessary justification on tasks.
Ensuring methodologies and preparedassumptions used to derive the estimates are adequate.
Coordinating contract closeouts.
Contract pricing with final orinterim rates, calculation of fee, analysis of cost outside of POP, and respondingto audit questions from customers.
Preparing and updating ETC,Baselines, Task Description and Basis of Estimate (TD/BOE), and establishingPerformance Measurement reporting/customer reporting requirements.
As a full-time employee ofNorthrop Grumman Space Systems, you are eligible for our robust benefitspackage including:
Medical,Dental & Vision coverage
401k
EducationalAssistance
LifeInsurance
EmployeeAssistance Programs & Work/Life Solutions
PaidTime Off
Health& Wellness Resources
EmployeeDiscounts