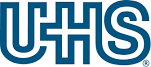 FINANCIAL COUNSELOR - (97303) at Universal Health Services
WEST PALM BEACH, FL
Location
WEST PALM BEACH, FL 33414 US (Primary)

Career Area
Support & Entry Level
Job Description
Responsible for informing the patients about their insurance benefits.  Responsible for the collections on all inpatient admissions for their patient responsibility.  Visit all uninsured patients to ensure they do not have insurance.  Assist the patient with Charity care applications. Has a thorough understanding of Florida Prompt Pay laws.  Assist Medicaid vendor with Charity applications.  
Job Requirements
High School or GED Diploma
Minimum of 1 year experience in acute care facility or related environment preferred.
Excellent verbal and written communication skills, detail oriented and organizational skills required.
Medical Terminology
Computer Knowledge SMS/Cerner preferred
Filing Skills/Typing Skills
Familiarity with HMO/PPO contracts, all policies and regulations pertaining to co-pays, deductibles and out of pocket expenses.
Understand Federal Poverty Guidelines, Medicaid, Medicare and COBRA laws