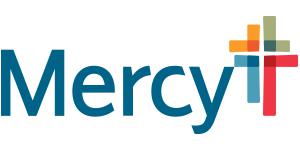 Financial Counselor at Mercy
Fort Smith, AR 72903
We're a Little Different
Our mission is clear. We bring to life a healing ministry through our compassionate care and exceptional service.  
We don't believe in jobs at Mercy, we believe in careers that match the unique gifts of unique individuals; careers that not only make the most of your skills and talents, but also your heart.
At Mercy, you'll feel our supportive community every step of your day, especially the tough ones. We're a team and love working that way. That team is expanding, and we currently have exceptional opportunities to help our communities grow.
The incumbent must display excellent customer service skiils; manage time well, accept payments on Mercy Hospital Ft Smith, LLC, and Bad Debt accounts, councel patients on their financial responsibilities to the Medical Center, assist patients in completing charity applications when appropriate. The incumbent must be responsible for writing manual receipts on all LLC patient accounts, responsbile for balancing the cash drawer daily and preparing a deposit. The incumbent must be competent to perform registration and associated duties as directed.
Qualifications:
We're all unique pieces of a puzzle at Mercy, connected together to create a beautiful picture of health. And being the perfect fit for your role requires a specific set of qualifications that you'll bring with you:
Education: High School Graduate

Experience: Some knowledge of medical terminology and health insurance requirements

Other: Excellent customer service skills, and able to manage time well
We'll Support You at Work and Home
Our foundations are built on dignity and respect. Modern Healthcare Magazine named us as a "top 100 places to work." We go out of our way to help people feel welcomed.  We offer day-one comprehensive health, vision and dental coverage, PTO, tuition reimbursement and employer-matched retirement funds to benefit-eligible co-workers, including those working 48 hours or more per pay period!
What Makes a Good Match for Mercy
Compassion and professionalism go hand-in-hand with us, along with exceptional quality care. Having a positive outlook and a strong sense of advocacy is in perfect step with our mission and vision. We're also collaborative and are not afraid to do a little extra to deliver excellent care – that's just part of our commitment. If that sounds like a fit for you as well, we encourage you to apply.