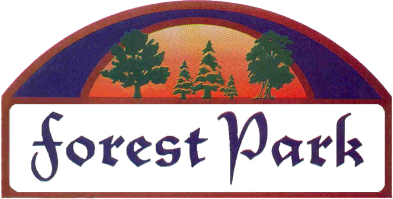 FINANCIAL SERVICES TECHNICIAN at City of Forest Park
FOREST PARK, GA 30297
Deadline: Until Filled
Essential Functions:
Processes a variety of documentation associated with financial operations, within designated time-frames and per established procedures. Performs customer service functions by telephone, by mail, or in person; provides information/assistance regarding City services, procedures, documentation, fees, or other issues; distributes, processes, and/or assists customers with completion of various forms/documentation; responds to routine questions/complaints and initiates problem resolutions.
Receives payments for various City fees/services, such as utility services, ambulance services, business license fees, alcohol license fees, property taxes, citations, false alarm fines, yard sale fees, special charges, or other fees/services; records transactions and issues receipts; posts payments into computer and to appropriate accounts; closes out and balances cash drawers; prepares bank deposits or forwards revenues as appropriate; prepares bank deposits of revenues from all City departments; conducts research associated with payments as needed; prepares various reports/records.
Processes documentation pertaining to accounts payable; reviews invoices, court orders, or other payable documents for accuracy, completeness, and proper authorization; matches invoices with receiving tickets, purchase orders, and statements; assigns proper vendor numbers and budgetary codes to each expenditure; enters invoice data into computer to process payment; processes payments to county/state courts according to court orders; generates reports and balances payments; generates accounts payable checks; processes monthly reconciliation reports and adjustments to reports for use in reconciling line item budget reviews; researches discrepancies on invoices and works with vendor/department for problem resolution; sets up new vendor numbers as needed.
Prepares or completes various forms, reports, correspondence, lists, logs, checks, bills, delinquent notices, vendor records, account records, aging reports, balance sheets, general ledger reports, journal entries, tax digest, budget reports, audit reports, or other documents.
Maintains file system of department files/records; prepares and sets up files; reviews, sorts and organizes documents to be filed; files documents in designated order; retrieves/replaces files; boxes/packages obsolete documentation for storage.
Communicates with supervisor, employees, other departments, court officials, law enforcement personnel, vendors, third party administrators, customers, the public, government agencies, outside agencies, and other individuals as needed to coordinate work activities, review status of work, exchange information, or resolve problems.
Maintains confidentiality of departmental issues and documentation.
Must possess Customer Service Skills, 1 year previous experience and/or training involving, accounts payable, billing, office administration and customer service or any equivalent combination of education, training, and experience which provides the requisite knowledge, skills, and abilities for this job. Performs other related duties as required in the Finance Department. The employee works with some degree of independence. Must have knowledge of accounting and bookkeeping procedures. Typing 30-35 wpm, and interact effectively with the public. Must have High School Diploma or equivalent. Spanish is a plus. Experience with In-code or similar financial software, along with local government experience preferred. E.O.E.
$31,487.00 - $52,898.00 /year