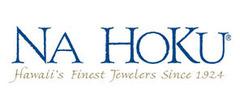 ACCOUNTING CLERK - INVENTORY CONTROL at Na Hoku, Inc.
Honolulu, HI 96819
ACCOUNTING CLERK - INVENTORY CONTROL
Immediate fulltime, detail oriented, professional is available in our Inventory Control Dept. to maintain accurate records, research and resolve discrepancies as well as perform cycle inventory audits.
Benefits
As a member of our team, you will be eligible for the following compensation and benefits plan:
Paid on-the-job training

Pre-tax Program for out of pocket medical, dental, child care, transportation and/or parking costs

401(k) retirement plan with a liberal company match

Medical, Drug, Vision, and Dental insurance

Paid vacation

Paid sick leave

Liberal employee discounts

Much more!
Tasks to carry out responsibilities as follows:
Audit physical inventory records to ensure they are accurate.

Perform any research needed to resolve any inventory and/or inventory cost discrepancies

Provide support to all departments during their inventory process and respond in a timely manner to any related inquiries

Take the lead in the performance of cycle audits

Ensure that all outstanding inventory documents are properly processed in the company's system

Keep Inventory Control Supervisor apprised of any discrepancies or other inventory concerns and/or issues.

Provide additional auditing and/or administrative support to the department as assigned.
Salary commensurate with experience.
Must reside on Oahu.
Earn while you learn and develop a financially rewarding long term career with Hawaii's oldest and largest jewelry corporation!
Awards and Recognition:
We are very proud of our team, our accomplishments and having recently received the following recognition and awards:
Voted, by our employees, as one of the Best Places to Work in Hawaii, Hawaii Business Magazine (

2019,

2018, 2017, 2016)

Voted the "Hawaii's Best Jewelry Store" in the "People's Choice Awards" by the readers of Hawaii's Honolulu Star Advertiser (2018, 2017, 2016, 2015 & 2014)

Voted the Best Jewelry Store in Hawaii by the readers of Honolulu Magazine (2018, 2016, 2015)

Voted the "Best of the Best" Jewelry store in Hawaii by readers of Hawaii Magazine (

2019,

2018)

Ranked 42nd $100 million super seller in North America by National Jeweler Magazine (October 2018 issue)

Ranked #81 largest business in Hawaii by Hawaii Business Magazine (2018)

Ranked #17 Largest Private Companies in Hawaii by Pacific Business News (2018)

Ranked #18 (tie) largest jeweler in North America by National Jeweler Magazine (2017)

Awarded the Environmental & Green Award by the Hawaii Jewelers Association (2014)

            

Top honors in various jewelry design contests.

Salary commensurate with experience.