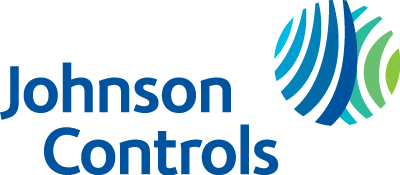 Fire Alarm Service Technician III at Johnson Controls
Jupiter, FL
Fire Alarm Service Technician III - WD30099448246
What you will do   
As the leader in the fire protection and security industry, we've been keeping buildings safe for decades. But we're always looking for ways to do more. And as we look to make our systems and technologies even smarter and more connected, it's vital that we have talented Installation and Service Technicians on hand to make sure our solutions are always at their best. 
 
This is your opportunity to make a contribution to the world around you, to add real value to our customers, and to help us deliver solutions that will have a lasting impact. 
 
Our extensive training program includes on the job training online courses and instructor led certification courses by manufacturer. 
How you will do it 
This skilled position involves troubling shooting and repairing installed systems. Including panel repair/reprogram, device replacement/repair, resolving low voltage circuit troubles and system testing. 
Organize and effectively utilize technical resources, information, material, and support to assure efficient execution of all assigned tasks. 

Candidate must possess excellent written/verbal communication and outstanding customer service skills. 

Position involves the programming of fire alarm, security, and access control system panels. 

Complete and submit all required task-related, activity, productivity, and other documentation in a timely manner. 
Qualifications
What we look for   
Required 
High school diploma or equivalent required.  

3 plus years' experience with fire alarm, access control, security intrusion, sound and communications systems (preferred not required). 

Must be able to interpret blueprints, diagrams and specifications. 

A good working knowledge of computers is necessary. 

Ability to follow verbal and written instructions.  
Capable of performing physical labor to include carrying and moving equipment and tools up to 50-70 lbs. Able to work in unusual and sometimes difficult position such as climbing ladders, scaffolding and high lift equipment up to 40 feet, working within ducts, crawl spaces, above ceilings, etc 

Ability to work flexible hours including weekends to meet customer requirements. 

Overnight travel may be required.  

Demonstrate a high level of customer service.  

Maintain truck inventory to ensure timely response to customer needs.  
Ability to adhere to, implement, and follow safety guidelines and procedures at all times.  

Strong organizational skills, positive attitude, and an ability to learn quickly.  

Possess a valid driver's license and driving record that meets company requirements.  

Retain any licenses that are required by National, State and Local codes.  

On call and after hours work required on occasion at customer need. 
Preferred 
Technical training preferred 

NICET II preferred 

CCNA, A+ and Network+ certifications a plus. 

Experience CCTV and IT and IP networks a plus. 

 
Johnson Controls International plc. is an equal employment opportunity and affirmative action employer and all qualified applicants will receive consideration for employment without regard to race, color, religion, sex, national origin, age, protected veteran status, genetic information, status as a qualified individual with a disability, or any other characteristic protected by law. For more information, please view EEO is the Law. If you are an individual with a disability and you require an accommodation during the application process, please visit www.johnsoncontrols.com/careers. 
Job
 Field Operations
Primary Location
US-FL-Jupiter
Organization
 Bldg Technologies & Solutions