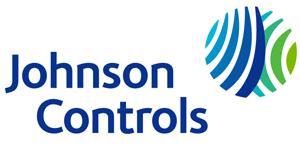 Fire Sales Manager - Portland at Johnson Controls
Lake Oswego, OR
Fire Sales Manager - Portland - WD30071616134
What you will do
The Fire Construction Sales Manager leads the strategy, alignment, and development of the new construction and retrofit fire projects for the assigned markets - which includes both Sprinkler and Fire Alarm. Your role builds long- term relationships with Electrical Contractors, Consulting Engineers, select Owners, and General Contractors to drive the sales of JCI offerings on new construction and retrofit projects.
This position is responsible for driving the activity and results for the sellers within your assignment comprising of:
• Electronic Systems Sales Reps (ESSRs)
• Sprinkler Systems Sales Reps (SSSRs)
• Special Hazards Sales Reps (SHSRs)
• Sprinkler Service Reps (SSERVs)
The Fire Construction Sales Manager is skilled at strategic selling in the construction space, understands the key influencers and the construction purchasing process, and develops the selling skills of their sellers. The Fire Construction Sales Manager is responsible for understanding market potential, key construction projects, represents JCI in construction industry events, and engages above the branch support resources to best position to win.
This position will work closely with the Owner Sales Managers to cover the end user stakeholders on key construction projects and ensure best strategic selling practices are applied. Leads and projects from McGraw Hill (CP for SFDC) and other construction lead sources will be used to grow market share within assigned markets.
The Fire Construction Sales Manager will apply JCI Sales Management Disciplines to develop sales people and recruit/hire new talent.
Coaching: This role must provide coaching and development of sellers through observed and unobserved calls, and create meaningful development goals for your team that help them close gaps and prepare them for future leadership roles in the organization.
Domains: The Fire Construction Sales Manager needs to have knowledge of Fire, Security, Controls and HVAC equipment domains and understand the construction process to seek out opportunities to bundle other domains through differentiation. They should develop a working understanding of their non-native domain and offerings through a development program provided by sales operations.
Peer Collaboration? As a sales leader, this role is responsible to drive collaboration between selling teams that share the Montreal market assignment. Collaboration is essential with HVAC Construction Sales Managers, Owner Sales Leader, the Installation Managers, and the Strategic Account Managers for owner influence over construction projects. Peers will have relationships with customers in the market that will increase the success of the Fire Construction sales team. Peers can also enable increased networking with owners, contractors, and consultants in the market. 
How you will do it
• Responsible for sales plan achievement of assigned geographic area
• Manage the day-to-day high volume activities of a sales team ensuring JCI meets or exceeds customer and sales goal expectations.
• Partner with Area Sales Manager to develop sales strategies, negotiate contracts and execute pricing strategy to develop new business and maintain existing business.
• Review and monitor sales performance, and refine sales strategies as required ensuring employee successfully meets assigned goals and objectives.
• Reallocate resources to improve overall results as needed.
• Contribute to the development of marketing, customer retention, advertising, pricing, and distribution strategies for the district or branch.
• Ensure the sales force receives coaching and training on the technical aspects of the organization's products and services; on marketing campaigns and sales promotions; and on sales techniques, procedures, and standards that will help them achieve their sales targets.
• Create and drive local sales strategy in alignment with enterprise programs and strategies
• Build hire, develop and align a high-performing team
• Focus on high level customer (internal and external) networking and drive growth through collaboration and customer success.
• Lead all sales activities for the area's geographic boundary for the fire alarm, security, fire sprinkler and fire suppression businesses.
• Collaborate with other area and nationally based sales leaders to leverage best practices and achieve company objectives in growing the national account customer base.
• Develop business plans for the territory including business development strategies, sales staffing, sales market assignments, strategic customer development and industry relations
• Direct sales forecasting activities and set performance standards in alignment with assigned objectives.
• Conduct regular "ride along" sessions with employees to coach, mentor, and meet with key clients to assist sales representatives with building and strengthening relationships, skills and negotiating and closing new business.
• Responsible for administering, communicating and complying with all company policies and procedures, whether formally or informally communicated.
Qualifications
What we look for
Required 
University Degree in business or associated discipline (marketing or engineering preferred).
Five (5) plus years professional sales experience in a related field (Fire protection, Security or related/adjacent construction business preferred).
Demonstrated skills, ability and comfort managing a high volume/transaction sales team.
Comfortable leading and working in teams, experienced at project management and successful selling at all customer levels.
Able to create and develop solutions to customer needs while meeting objectives.
Committed to developing and organizing a multi-talented team.
Business acumen
Excellent communication and team building skills with a strong understanding of inter-departmental relations.
Proven time management skills, prioritization and delivery against deadlines.
Experience in managing a team through a transition or significant organizational change
Who we are
Johnson Controls is an equal employment opportunity and affirmative action employer and all qualified applicants will receive consideration for employment without regard to race, color, religion, sex, national origin, age, protected veteran status, status as a qualified individual with a disability, or any other characteristic protected by law. For more information, please viewEEO is the Law. If you are an individual with a disability and you require an accommodation during the application process, please visitwww.johnsoncontrols.com/tomorrowneedsyou.
Job
 Sales & Marketing
Primary Location
US-OR-Lake Oswego
Organization
 Bldg Technologies & Solutions
Overtime Status
-Exempt