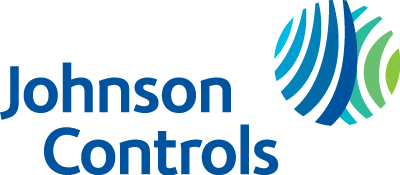 Fire Sprinkler Design Supervisor at Johnson Controls
Santa Fe Springs, CA
Job Description
Fire Sprinkler Design Supervisor
What you will do
The Local MarketDesign Supervisor is responsible for leading a team of local designers and ensuringan approved code amp; spec compliant product is delivered on time, accurateand complete within the committed estimated cost.
How you will do it
·Primary focus of this role is quality managementbut performing design in order to maintain commitment dates maybe be necessary.
·This role will report to Area Design Manager
·This role will have local designers as directreports
·Role is required to report to local officeeveryday
·Role is 60% project chargeable at minimum
·Ensure POJ dates are made on every project.
·Perform and Train on proper Site surveys.
·Perform and Train on Proper Safety Proceduresamp; Equipment.
·Perform Quality Checks on Drawings
·Participate in pre-bid reviews and providedestimated design hours and mixrate
·Perform field checks and site visits as needed
·Manage subcontract design
·Manage local teams work load. Know when to reachout for help beyond your local team.
·When local team is at capacity and design sentout to team member outside the local market, it is the responsibility of the localmarket design supervisor to oversee this designer's work and ensure tollgatesare being met.
·Ensure projects are assigned to appropriate teammembers.
·Create relationships with local Sales andInstall team.
·Participate in all Sales to Operationshand-off's
·Design reviews, no drawing should go out thatwas not reviewed by Local design supervisor.
oContracting projects 50 amp; 90%,pre-submittal, submittal comments, field drawings, stock lists, etc.
oPrime projects 90%, pre-submittal, submittalcomments, field drawings, stock lists, etc.
·Ensure Install team is getting notification oftollgate reviews
oTollgates 50 and 90% reviews, pre-submittalreview, AHJ comment review, field check, stock list review, foreman packinstall drawing review
·Communicate to Sales and Operations when projectis booked informing sales to schedule turnover to team members.
·Know local codes amp; AHJ requirements in thejurisdiction's your team works in.
·Create design WPR's for project with design hoursgt;160 and track progress during design.
·Manage commitment dates to ensure they are met,communicate to appropriate team members if commitment date is at risk of beingmissed.
·Provide Leadership/Training/Mentoring/Coachingto local designers
·Assist with recruitment and interviewing ofpossible design candidates
·Provide monthly forecast report to Install team(what projects, hours, mix rate)
·Maintain man loading for your team
·Manage mix rates to ensure we meet or betterestimate.
·Review local team's timesheets for accuracy andapproved in design data base.
·Perform flow tests as needed
·Ensure there is a foreman drawing that has allpipe tags, elevations, and dimension highlighted
·Ensure designers are reviewing project changesduring design phase and notifying our PM of impact.
·Ensure designers are updating design database daily
·Participate in WIP meetings if requested
·Provide awareness to Sales and Install team whenthere is an increase in scope or headcounts from original estimate.
·Participate in local industry associations.
·While the expectations outlined here areextensive it is by no means all-inclusive and could change to meet needs of thebusiness.
Qualifications
What we look for
Required:
·5+ years of experience in Fire Sprinkler Systemsdesign.
·Proficient in MS Office, AutoCAD, and SprinkCADor equal design software
·Hydraulic Calculations knowledge andunderstanding.
·Capable of supporting and mentoring team memberson BIM 3D projects.
·Naviswork and Revit software knowledge andunderstanding.
·Proficient in interpreting and applyingapplicable local AHJ as well as NFPA standards and Building codes.
·Proficient in reading and interpretingconstruction documents.
·Must demonstrate ability to manage a team.
·Must able to work on a construction job site.
·NICET II or higher in Water-Based Systems
Preferred:
·NICET Level III in Water-Based Systems
·Bachelor's Degree in Mechanical or Drafting(AUTOCAD) preferred, or equivalent field experience.
Johnson Controls is an equal employmentopportunity and affirmative action employer and all qualified applicants willreceive consideration for employment without regard to race, color, religion,sex, national origin, age, protected veteran status, status as a qualifiedindividual with a disability, or any other characteristic protected by law. Formore information, please view EEO is the Law. If you are an individual with adisability and you require an accommodation during the application process,please visit www.johnsoncontrols.com/tomorrowneedsyou.
Job
Engineering
Primary Location
US-CA-Santa Fe Springs
Organization
Bldg Technologies Solutions