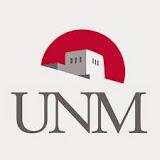 Fiscal Services Tech at University of New Mexico
Albuquerque, NM
Requisition ID
req12318
Working Title
Fiscal Services Tech
Position Grade
09
Position Summary

The Center for Development and Disability (CDD), established in 1990, is New Mexico's University Center for Excellence in Developmental Disabilities Education, Research and Service. These centers, authorized by the Developmental Disabilities Assistance and Bill of Rights Act, build the capacities of states and communities to respond to the needs of individuals with developmental disabilities and their families.

CDD's Administrative Division is seeking a full-time Fiscal Services Tech to join their accounting team.  The individual hired will initiate, review, process and maintain records of a variety of complex fiscal and budgetary accounting transactions in support of the accountants and business manager for the Center. The Fiscal Services Tech will investigate and resolve problems related to funds, budgets, expenditures and procurement practices. 

This position processes routine financial documents, reconciles financial records, and analyzes routine financial data. This individual provides assistance in the development, implementation and management of fiscal systems and procedures applying basic concepts, methods and techniques. This position will also compile Center vehicle mileage and copier totals, and prepare journal vouchers (JV's) to allocate to the various indexes within the CDD.

See the Position Description for additional information.

Conditions of Employment

This position is represented by a labor union and is subject to the terms and conditions of the USUNM Collective Bargaining Agreement.

Minimum Qualifications

High school diploma or GED; at least 3 years of experience directly related to the duties and responsibilities specified.

Completed degree(s) from an accredited institution that are above the minimum education requirement may be substituted for experience on a year for year basis.

Preferred Qualifications

**Be sure to address our preferred qualifications listed below in your cover letter**

 

Experience

working at UNM and with UNM accounting systems
with billing, invoicing, allocating, data entry, and reconciling financial data
investigating and responding effectively to questions related to budgets and funding policies, both orally and in writing

Knowledge of

UNM accounting policies and procedures (journal vouchers, Chrome River)
cash management principles and/or procedures
general accounting principles.

 

Proficiency using MS Excel and MS Access.

 



Additional Requirements
Campus
Health Sciences Center (HSC) - Albuquerque, NM
Department
Pediatrics Center for Development (997H)
Employment Type
Staff
Staff Type
Term - Full-Time
Term End Date
06/30/2020
Status
Non-Exempt
Pay
$12.38 to $18.57 Hourly
Benefits Eligible
This is a benefits eligible position. The University of New Mexico provides a comprehensive package of benefits including medical, dental, vision, and life insurance. In addition, UNM offers educational benefits through the tuition remission and dependent education programs. See the Benefits home page for a more information.
ERB Statement
Temporary and on-call employees working an appointment percentage of 26 (.26 FTE) or greater, per quarter, will be eligible to earn retirement service credits and thus are required to make New Mexico Educational Retirement Board (NMERB) contributions. More information pertaining to your FTE and NMERB contributions can be reviewed on the NMERB Guidelines Clarified webpage.
Background Check Required
No
For Best Consideration Date
3/16/2020
Application Instructions

Only applications submitted through the official UNMJobs site will be accepted. If you are viewing this job advertisement on a 3rd party site, please visit UNMJobs to submit an application.

To be considered for this position: • Complete the official application; you must include all prior work experience and # of hours worked per week. • Attach your Current Resume; listing three former or current Supervisor References. • Attach your Cover Letter that addresses our Preferred Qualifications. Incomplete Applications may not be considered.

Positions posted with a Staff Type of Regular or Term are eligible for the Veteran Preference Program. See the Veteran Preference Program webpage for additional details.

The University of New Mexico is committed to hiring and retaining a diverse workforce. We are an Equal Opportunity Employer, making decisions without regard to race, color, religion, sex, sexual orientation, gender identity, national origin, age, veteran status, disability, or any other protected class.