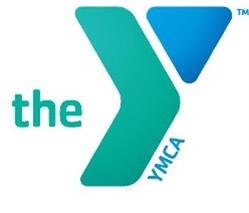 Fitness Center Associate, Midwest City at YMCA of Metropolitan Washington
Midwest City, OK 73110
To monitor the fitness center at all times while positively supporting the YMCA and its mission. Contribute to creating a friendly and welcoming atmos...EDUCATION AND EXPERIENCE:
Must be certified in CPR PRO, AED, O2 and First AID or become willing to become certified
Must be at least 18 years old
Knowledge and understanding of current physical education principals preferred.
Must complete Foundations of Strength and Conditioning within 12 months of hire
Experience establishing personal relationships
Strong verbal, interpersonal and communication skills
Required to lift excessive weigh (minimum 50 pounds)
DUTIES AND RESPONSIBILITIES:
Remain visible at all times while providing guidance and support for members in the fitness center
Make an active effort to encourage members to participate in personal training or other YMCA programs
Clean all cardiovascular and weight equipment
Ensure that towels and full spray bottles are available to members
Re-rack dumbbells and plates during off-peak hours and at the end of shift
Communicate with the Coordinator/Director and members when equipment malfunctions by completing the Equipment Log
Maintain an accurate service log, completing the recommended routine maintenance as directed by immediate supervisor
Assist Coordinator/Director in the implementation of fitness events and programs
Maintain current knowledge in fitness trends, innovations, programs, and ideas
Handle and solve member inquiries, concerns, and complaints
Develop and maintain professional relationships with members through a proactive approach
Develop meaningful and sustainable relationships with members, donors and volunteers
Maintain knowledge of current and upcoming YMCA events and programs
Attend scheduled staff meetings and all-staff meetings
Accept and demonstrate the positive character values of caring, honesty, respect and responsibility
Must stay current in CPR PRO/AED/O2 and First Aid, renewed annually
Additional trainings as needed such as Blood borne Pathogens, Sexual Harassment Prevention and Child Abuse Prevention
All other duties as assigned
EFFECT ON END RESULTS:
Increase member retention through communication, motivation and support to members. See that all members have access to a professionally conducted health screening, exercise prescription, appropriate equipment orientation and program re-evaluation.