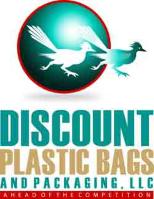 Flexible Packaging Sales Professionals Considering Living Abroad at Discount Plastic Bags de Colombia S.A.S.
IRVING, TX 75063
Have you ever dreamed of living and working in South America? Our beautiful, modern, Medellin, Colombia Operations Center needs some good American (USA) experience to help us train our budding young local talent.

We currently have a position open requiring daily contact with North American customers. FLUENT English (spoken, understood and written) is mandatory for consideration. You'll also be much happier in your time off if you can communicate in Spanish.

Our products are marketed through our own website and other online venues, and we need your skills to help respond to emails, phone calls and live chat. Patience and a cheerful attitude are important, as it is our goal to be the friendliest company anyone encounters - starting with their first communication.

The position requires good math ability with regard to assisting customers with calculating product specifications and prices. We are always busy, so a high energy level is a must. Other diverse tasks will be added to your list of responsibilities as your unique natural ability is demonstrated. Our all-Macintosh office offers an easier learning curve with far fewer technical issues.

If you have 3+ years of flexible packaging sales/customer service experience (primarily bags and films), are good at math, speak and write excellent English, are not afraid of technology, have the freedom and desire to pick up and move a long way from "home," and like to help people learn and find solutions to challenges, then we would like to hear from you about this career opportunity.

While some may know Medellin for its violent history, things have changed greatly since then. It's known as "The City of Eternal Spring." Nestled in a beautiful valley of the Andes, you'll find warm, friendly people, excellent public transportation, a very modern infrastructure, world-class health care (company paid) and a cost of living that you'll have to see to believe. We are financially stable and growing fast, making this an excellent long term opportunity.

Other unique attributes may be considered, as we are looking for brains over education. Experience, foresight, ambition, creativity and resourcefulness are the qualities that will serve you best.

Growth potential will be determined by your results. Performance is the sum total of effort and ability, and it is that measure that will determine your future compensation.

A professional, succinct resume is required with your reply. We can help the right candidate to gain approved local residency and the LEGAL RIGHT TO WORK IN COLOMBIA. Both are required by law, and they are mandatory in order to be hired.

Imagine finishing out your career in the perfect climate where you can one day afford to retire without worry. It's possible, but it's not right for everyone. That's a real benefit if you find that it's right for you! Reply now to learn more.
2,500,000 - 10,000,000 /month
Bonus & Commission Possible + Travel Expenses