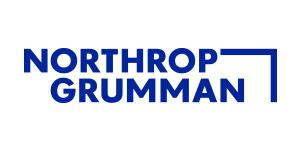 Flight Inspector 4 at Northrop Grumman Corporation
Palmdale, CA
Job Description
Flight Operations
At Northrop Grumman we develop cutting-edge technology that preserves freedom and advances human discovery. Our pioneering and inventive spirit has enabled us to be at the forefront of many technological advancements in our nation's history - from the first flight across the Atlantic Ocean, to stealth bombers, to landing on the moon. We continue to innovate with developments from launching the first commercial flight to space, to discovering the early beginnings of the universe. Our employees are not only part of history, they're making history.
Northrop Grumman Aerospace Systems (NGAS) is looking for a FlightInspector 4 to support a program located in Palmdale, CA.
The Flight Inspector 4 visually and physically inspects structural builds and component,electrical and mechanical systems. Rechecks work after adjustment or repair. May monitor and verify quality in accordance with statistical process or other control procedures. Maintains necessary inspection logs and writes inspection reports.
Responsibilities will include:
Uses predetermined methods, operations, setups and prescribed specifications to inspect visually in-process and completed products such as electronic units and subsystems, precision electromechanical assemblies or mechanical units, subassemblies, structural flaws, internal defects.

Uses various measuring devices. Accepts, rejects, or reworks defective or malfunctioning units or systems.

Works from blueprints, diagrams, dial indicators, preset micrometers, scales, fixtures, customer specifications, drawing or inspection instructions and checklists.

May monitor and verify quality in accordance with statistical process or other control procedures.

Resolving questions and problems as they occur, referring to Specifications and Engineering.

Candidate must be able to work in an environment withlimited supervision have the ability to work withlittle to no instructions needed on routine work, and general instructions given on new lines of work or special assignments.

May assist in orienting, training, assigning and checking the work of lower level employees Duties & tasks are varied and moderately complex.