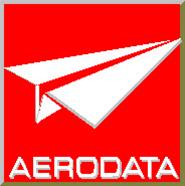 Flight Operations Engineer at AeroData
Scottsdale, AZ 85260
Flight Operations Engineer
Summary:
Provide subject matter expertise and support related to transport category aircraft performance and weight and balance activities.  Be the main point of contact for customers as well as manage customer aircraft configurations, performance questions, change requests, and aircraft weight & balance changes.
Responsibilities:
·         Provide first level contact between customer and AeroData.

·         Resolve, track, and/or route customer's issues or requests.

·         Provide technical support for AeroData products and services to customers.

·         Testing and deployment of AeroData products and solutions.

·         Technical writing and publication of aircraft performance data materials.

·         Development of customer training materials.

·         Project management.

·         Investigate and determine root cause of operational events and failures.

·         Identify issues with aircraft performance and develops corrective actions.

·         Performs on-call duty.

·         Special projects.


·         Ability to travel for customer support and training.


·         Other clerical duties and responsibilities as defined by AeroData

Education/Experience:
·         Bachelor of Science degree or an equivalent combination of education and work related experience.

·         At least two years experience in the aviation or aerospace industry.

·         Operational knowledge of Federal Aviation Regulations (FAR) governing aircraft operations with FAR 121 operations experience preferred.

·         Basic computer programming understanding and database querying abilities.

·         Experience in aviation industry such as a pilot, aircraft dispatcher, performance engineer, or load planner.
Knowledge, Skills, & Abilities:
Required

·         Excellent customer service skills

·         Strong commitment to excellence and attention to detail.

·         Able to think globally and work with various cultures/backgrounds.

·         Flexibility in adapting to a wide variety of tasks and functions.

·         Strong analytical skills.

·         Advanced troubleshooting, prioritization, and multi-tasking skills.

·         Excellent organizational skills.

·         Excellent verbal and written communication skills.

·         Ability to communicate technical issues in an assertive and tactful manner.

·         Project management skills.

·         Proficient with PC operations, spreadsheets, and database management applications.

·         Proficient with Microsoft Office software.

·         Knowledgeable of, and experience with, transport category airplane operations.

·         Proficiency in English language.
Strongly Desired

·         FAA certificated airman and/or aircraft dispatcher.

·         Experience working at an airline.

·         Experience with aircraft and/or dispatch computer programs.
Company:
AeroData, Inc. headquartered in Scottsdale, Arizona is a leading provider of aircraft performance and weight & balance data to airlines around the world.  Our mission is to provide the airline industry with the most highly automated and integrated solutions available.  AeroData's team is passionate about aviation, innovative, and driven to provide intelligent airlines related solutions.
Compensation:
AeroData offers a competitive salary, a comprehensive suite of benefits, including SIMPLE IRA with company match.
 Minimum Salary - $50,000

starting at $50,000.00 /year