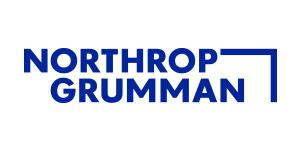 Flight Test Tech 3 at Northrop Grumman Corporation
Palmdale, CA
Job Description
At Northrop Grumman we developcutting-edge technology that preserves freedom and advances human discovery.Our pioneering and inventive spirit has enabled us to be at the forefront ofmany technological advancements in our nation's history - from the first flightacross the Atlantic Ocean, to stealth bombers, to landing on the moon. Wecontinue to innovate with developments from launching the first commercialflight to space, to discovering the early beginnings of the universe. Ouremployees are not only part of history, they're making history.
Northrop Grumman Aerospace Systemshas an opening for a Flight Test Technician 3 to join our team of qualified,diverse individuals.
The Flight Test Technician performsa variety of duties in the mechanical, and electromechanical areas.
- Constructs, troubleshoots,calibrates, adjusts, tests, and maintains motors, actuators, hydraulics andother related equipment, components, devices, or systems.
- Solves and documents fabricationproblems associated with mechanical, electrical or electronic parts orassemblies.
- Works from schematics, engineeringdrawings, and written or verbal instructions.
- Operates related equipment;conducts tests and reports data in prescribed format; uses predeterminedmethods, sequences, and setups to inspect or test specific equipment orproduct, making modifications and adjustments as necessary; performscalibration and alignment checks; makes adjustments, modifications, andreplacements as directed; prepares prescribed compounds and solutions.
- Requires formal training and someexperience.
Basic Qualifications:
- High School diploma or equivalent and 4 years additional education and/or related experience.
- Active in scope DoD Secret clearance and the ability to secure access to special projects



Preferred Qualifications:


- Active in scope Top Secret clearance
- Must be willing to work non-standard shifts/overtime and travel.


Northrop Grumman is committed to hiring and retaining a diverse workforce. We are proud to be an Equal Opportunity/Affirmative Action Employer, making decisions without regard to race, color, religion, creed, sex, sexual orientation, gender identity, marital status, national origin, age, veteran status, disability, or any other protected class. For our complete EEO/AA and Pay Transparency statement, please visit . U.S. Citizenship is required for most positions.