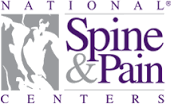 Float Registered Nurse at National Spine & Pain Centers
McLean, VA 22102
Float Registered Nurse - McLean/Fair Oaks/National Harbor
At National Spine & Pain Centers (NSPC), our platform of success is composed of a history of excellence, recognized distinction, groundbreaking treatment options, convenient locations, and long-term results.
We are currently looking for a Registered Nurse to support our expanding sedation program in McLean, VA, Fair Oaks (Fairfax), VA, and National Harbor, MD locations to care for our patients. 
We will also consider candidates who are only able to work at the McLean and Fair Oaks (Fairfax) locations.
Working under the guidance of the physician, you will:
Monitor patients, provide basic care, and assist with patient comfort.
Initiate IVs for patients in preparation for sedation procedures.
Organize, clean, and prepare exam, procedure, and recovery rooms before and after each patient.
Gain patient cooperation by reducing anxieties, providing explanations of treatment, and answering any questions.
Observe and record patients' conditions and reactions to any medications and treatments.
Escort patients to clinical areas and obtain patient vitals.
Interview patients and record any relevant medical histories.
Anticipate and support the needs and preferences of the provider(s) and patients by managing daily patient flow and acting as a constant clinical liaison.
Verify that patient charts are updated promptly and accurately.
Ensure a safe and clean clinical environment by adhering to all infection control regulations, policies, and procedures.
Comply with and uphold all legal and professional requirements by maintaining all applicable licensure, studying existing/new legislation,  anticipating future changes, and advising management of any needed actions.
Adhere to and uphold all applicable federal and state compliance regulations, the NSPC Code of Conduct, the NSPC Employee Handbook, compliance policies and procedures, and applicable healthcare fraud, waste and abuse laws.
Understand, comply with, and enforce all NSPC policies, procedures, codes of conduct, and OSHA and HIPAA privacy rules.
Perform other duties as assigned.
We require the following:
Minimum two (2) year Associate's Degree from an accredited School of Nursing.
A valid Virginia and Maryland Registered Nurse license.
Current BLS and ACLS certifications must be obtained within 30 days of hire.
One year of nursing experience strongly preferred.
Experience working in an Ambulatory Surgical Center preferred.
Current CPR, BLS, and ACLS certifications.
Excellent patient care skills and awareness of the legal implications of work and words in healthcare
Knowledge of business/healthcare operations and standards of best practice, preferably those related to a specialty care provider.
Knowledge of EMR and/or Electronic Practice Management systems and technologies.
Proficiency with Microsoft Office suite, specifically Word and Excel.
The capacity to work in a fast-paced and demanding environment, while demonstrating resourcefulness and proactivity.
Excellent organizational/multi-tasking skills with acute attention to detail.
Ability to provide outstanding customer service at all times by communicating effectively and professionally with a diverse population.
Authorization to work in the United States without requiring authorization sponsorship by our company for this position now or in the future.
Completion of satisfactory background check inclusive of driving records, criminal records, employment references, education, social security and OIG exclusions.
NSPC offers competitive compensation, medical/dental/vision insurance options, life insurance plans, employer-matched 401(k), holidays and paid time off.
We encourage all prospective candidates to learn more about NSPC by viewing our website at http://www.treatingpain.com.  
If you would like to join our team, please apply clicking the "START YOUR APPLICATION" button located above/below this description.  Please note that incomplete submissions will NOT be considered, and we are not able to respond to telephone requests for information related to our openings. 
National Spine & Pain Centers is an Equal Opportunity employer. Qualified applicants will receive consideration for employment without regard to race, color, religion, sex, national origin, sexual orientation, gender identity, disability or protected veteran status.