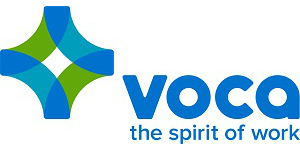 Float Support RN at Voca
Minneapolis, MN
Voca Health 
has immediate openings available for Float Support RN professionals in
Minneapolis, MN
! 
Assignment Details Job Description:
Maintains current assessment and documentation of tenant/resident health status.
Performs initial and on-going assessments per the applicable Minnesota home care regulations and Nurse Practice Act. Ensures RN Assessment is completed at least once per year and when there is a change in health condition.
Works with resident and/or responsible party through collaboration, education and timely communication to ensure appropriate service and placement.
Assures that tenants/residents have up-to-date service agreements and care plans. Implements service agreements with new tenant/residents. Reviews and updates service agreements at least once per year and more frequently when there is a change in service needs.
Develops, maintains, and implements individual emergency plans based on health status and Advance Care Planning documents, including POLST.
Maintains clinical charts and progress notes using computerized documentation system.
Communicates changes in tenant/resident conditions to medical and other relevant individuals.
Coordinates tenant/resident health services.
Facilitates coordination of services with internal and external providers.
Assures that all physician orders are signed and implemented per the applicable Minnesota home care regulations.
Works with resident and/or representative(s) to assure delivery of appropriate services and funding.
Manages and oversees medication and treatment administration.
Assures medications and supplies are ordered in a timely manner.
Assures medication and treatment practitioner orders are renewed at least annually and as necessary when there is change in medication and/or treatment. Minnesota home care regulations will be followed in obtaining and implementing practitioner orders.
Assures medi boxes, bubble packs, and/or syringes are filled per medication orders/changes for medication administration by designated staff.
Assures that all medication administration procedures are correctly followed. Takes appropriate action with staff regarding any problems or issues.
Assures accuracy of medication and treatment records, including documentation of administration and appropriate signatures.
Monitors work and performance of licensed and unlicensed staff.
Meets with staff to coordinate care and address care issues.
Plans and assigns/delegates work to staff within established guidelines.
Interviews, trains, and orients new employees as directed.
Assists and supports staff to complete assignments as needed.
Assists Director of Health Services (DHS) in monitoring and evaluation of staff performance.
Schedules and completes Supervisory Visits.
Complies with Federal, State and Local Laws.
Assists DHS in scheduling activities that support efficient and effective utilization of staff as needed.
Performs any other duties as delegated by Director of Health Services.
Support DHS to act as RN on call during scheduled times.
Answers calls and gathers information related to assisted living community residents health and safety.
Takes action as appropriate to the situation.
Work collaboratively with indentified internal and external support providers.
Actions taken may require phone directives and/or traveling to the assisted living community to resolve the situation.
Reports to the DHS and/ or Executive Director if further follow up is needed.
Qualifications
Minimum qualifications required to fulfill position requirements:

Vocational/Technical Training or Associate Degree
Bachelor Degree – Nursing – preferred
MN license
Current CPR Certification

Experience:

None to one year required
One to three years preferred
Proficient in Microsoft Word
Proficient in Eldermark Computer Documentation Software – preferred
Prior supervisory experience – preferred
Prior experience in home care or assisted living environment - required
Shift
Day/Evening shifts available - per diem
Traveler Benefits
Partnering with Voca comes with a number of benefits including:
Dedicated  Recruiter
Insurance
401k
Competitive, Flexible Pay Packages
Voca: The Spirit of Work
IND-HC