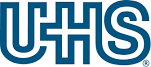 FM- Private Practice located in Beautiful Southwest Las Vegas is adding a physician - practice promotes 1:1 care at Universal Health Services
Las Vegas, NV 99999
Private Practice located in Southwest Las Vegas is adding an additional physician to the practice.  This practice is Mission Based and has a philosophy built around nurturing solid partnerships with all patients, and this is built on respect, trust, knowledge and proactive principles.  The physicians in this group have been named Most Compassionate and numerous other honors.   This practice promotes 1:1 care, believes in taking time with every patient, and continually works to improve.  If you wish to have a great work life balance, and wish to be able to truly serve your patients this is the practice for you.
This practice offers:
Competitive Salary
Sign on Bonus
Relocation Expenses
Paid travel for site visits
Practice paid benefits
Partnership potential
Open to J-1 candidates. 
If interested, please send CV to: 
Michele McKiernan, MHA, DASPR
michele.mckiernan@uhsinc.com
(702) 835-9877
FM- Private Practice located in Beautiful Southwest Las Vegas is adding a physician - practice promotes 1:1 care