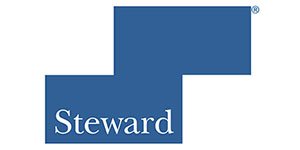 FM to Join 6 Providers: Englewood Primary Care at SJMC Physician Services
Denver, CO
Family Physician to Join 3 Physicians, 3 APPs in Hospital-employed, Outpatient Only Practice in Englewood, CO

Englewood Primary Care seeks BE/BC Family Medicine for Outpatient Only, Hospital-employed practice on campus of a Swedish Medical Center, HCA/HealthONE's Level1 Trauma Center in South Denver. This is a highly respected, established practice with over 50+ years of practice history. The practice culture is extremely supportive and inclusive, shaped by a shared love of teaching. EPC is great place for a newly trained physician to be mentored, and in turn to nurture family medicine residents and family nurse practitioner students who rotate with the group.

The physicians enjoy:
*4 day week, no weekends or evening hours
*OP Only-
oNewborn visits covered by Pediatric Hospitalists, supported by HealthONE's deep Pediatric subspecialty resources at Swedish, and at sister facility Rocky Mountain Hospital for Children
oAdults admitted through hospitalist practice
*1:3 Telephone Only call (typically light because patients are well-educated on what physicians can/cannot do by phone after hours!)
*EMR is eClinicalWorks with integrated EHR
*Long-tenured staff, most with 5+ years in the practice

Englewood Primary Care is employed by Swedish Medical Center and managed by HCA/HealthONE's Physician Services Group. The successful candidate will enjoy:

*Opportunities for leadership, growth and clinical research in Denver's largest hospital system (6 hospitals) and with 185 hospitals in 21 states
*Sign On Bonus, Relocation ,Competitive Market Base Salary + Productivity Component
*Robust Benefits of employment with HCA Hospital System, founded by two physicians, a father and son who believed exceptional patient outcomes could only come through a strong, dedicated community of care that puts physicians at the forefront
oHealth, malpractice and disability insurance
oPTO + CME time and expenses
o401K plus matching, Employee discounted stock purchase options

Reply with CV and cover letter detailing why practice in South Denver is a fit for you and your household!